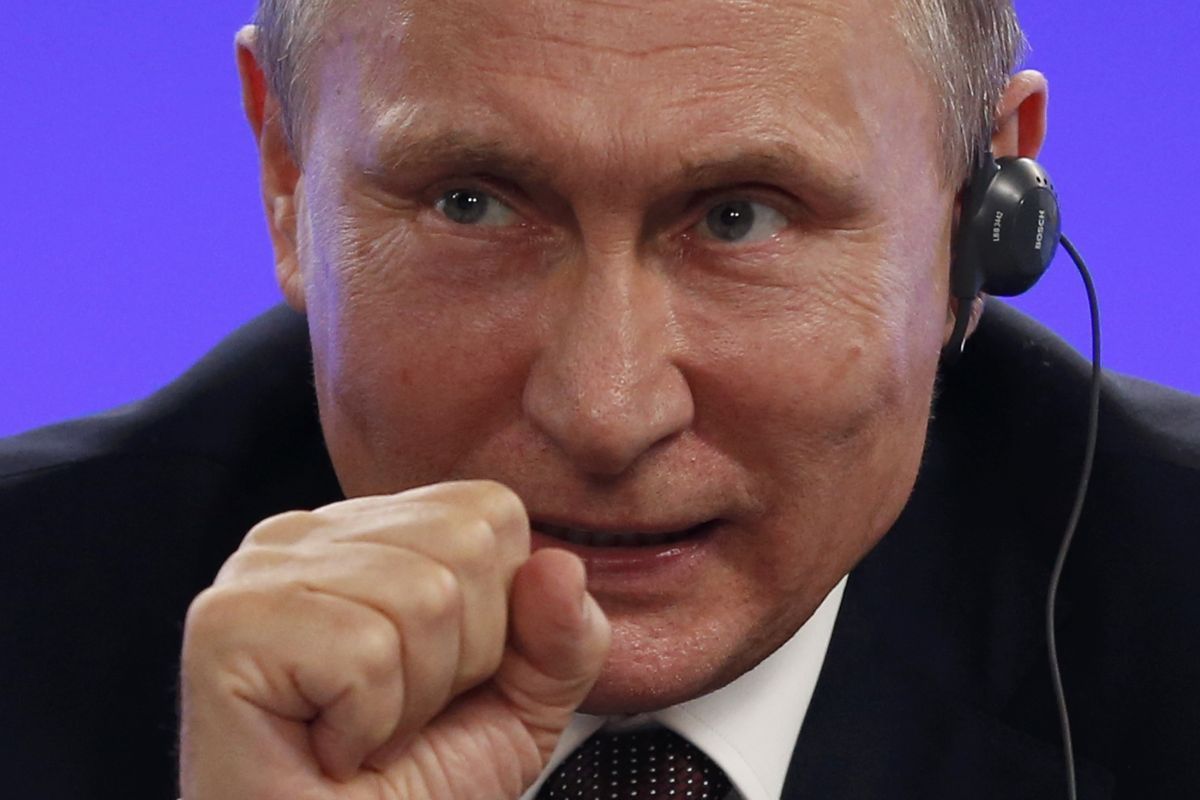 REUTERS
The huge four-day "civil defense" drill has set alarm bells ringing in Washington and London, with tensions already high over disagreements in Syria, The Express reports.
Following a breakdown in communication between the U.S. and Russia, the Kremlin has now organized the huge emergency practice drill - either as a show of force or something more sinister. 
The drill will prepare Russian citizens for "large natural and man-made disasters", according to the country's Emergency Ministry.
The ministry revealed 40 million civilians, 200,000 emergency rescuers and 50,000 units of equipment are involved in the war game, which is running from October 4 to October 7. 
Read alsoNew Russian military base 100 km from Ukraine border "almost ready" - EuronewsA spokesman said in a statement: "The main goal of the drill is to practice organization of management during civil defense events and emergency and fire management, to check preparedness of management bodies and forces of civil defense on all levels to respond to natural and man-made disasters and to take civil defense measures."
They explained the scheme would be divided into three stages: awareness, planning and evacuation.
The statement said: "The drill will rehearse radiation, chemical and biological protection of the personnel and population during emergencies at crucial and potentially dangerous facilities."
"Fire safety, civil defence and human protection at social institutions and public buildings are also planned to be checked. Response units will deploy radiation, chemical and biological monitoring centres and sanitation posts at the emergency areas, while laboratory control networks are going to be put on standby."
As UNIAN reported earlier referring to The Telegraph, Vladimir Putin has scrapped a key nuclear control agreement over "unfriendly" actions of the United States towards Russia, in the latest rupture in the troubled relationship between the two countries, according to The Telegraph.
In turn, the U.S. State Department has said Washington suspends bilateral negotiations with Russia on sustaining the cessation of hostilities in Syria.
The United States said the move comes as Russia had failed to live up to its own commitments within the framework of the agreements reached earlier.