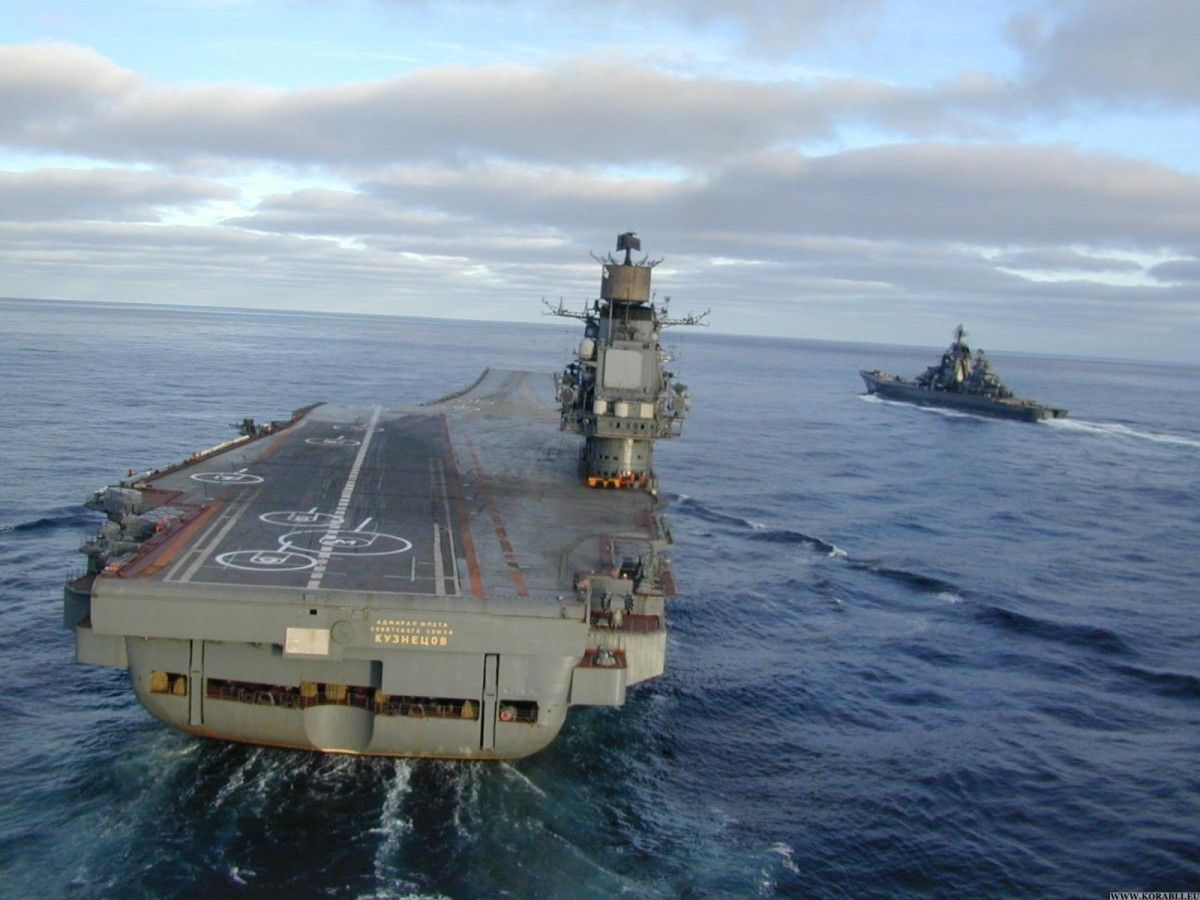 korabli.eu
Three Russian MiG-29 fighter jets took off from their Soviet-era aircraft carrier, Admiral Kuznetsov, and flew in the direction of Syria. Once airborne, one of the Russian jets appeared to have mechanical difficulties and turned around in the direction of the aircraft carrier, Fox News reported initially.
The Russian jet splashed down in the water while attempting to land. A Russian rescue helicopter picked up a parachute and the pilot.
Read alsoRussia ships 'chase away' Dutch submarine in Mediterranean - BBCThe pilot is safe and sound, TASS reported.
The news of the crash came a day after state media claimed Russia was preparing its Tu-95 and Tu-160 long-range bombers for imminent strike missions in Syria.  
The MiG-29 was designed in the late-1970s to counter the U.S. Air Force's F-15 and F-16. It entered service in the early 1980s.
As UNIAN reported earlier, the aircraft on board the ­Admiral Kuznetsov form barely a quarter of the 50,000-tonne ship's full capacity and their pilots are relatively untested in live-strike missions from the sea. Yet they still represent an important reinforcement for the Russian effort in Syria.