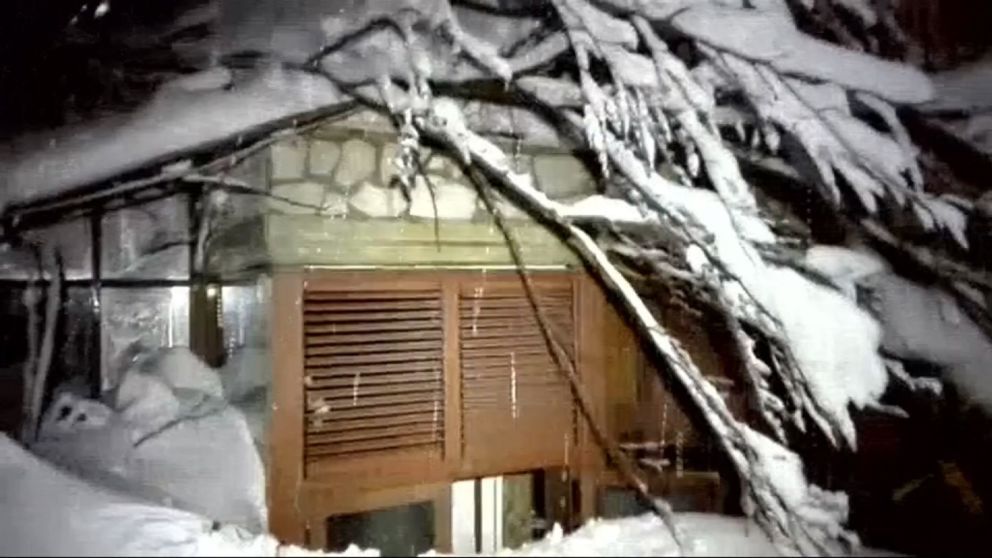 news.sky.com
"There are many deaths," said Antonio Crocetta, the head of a mountain rescue team, as reported by BBC.
Rescuers battled overnight to reach the hotel close to the Gran Sasso mountain in the Abruzzo region.
Up to 30 people were in the Rigopiano hotel at the time of the avalanche.
The roof partly collapsed and local residents in Farindola alerted emergency services. But a snowstorm and blocked routes made access to the hotel difficult and Italian media said the first rescuers only reached the hotel on skis at 04:00 (03:00 GMT) on Thursday.
Read alsoEight miners dead after tremor in Polish mineRescuers said at least 20 tourists and seven staff had been inside the Rigopiano hotel when it was hit by the avalanche.
The mountainous region of Central Italy was hit by a succession of four earthquakes on Wednesday and further tremors were reported overnight.
The quakes came after the regions of Abruzzo, Marche and Lazio were hit by days of heavy snow. Many villages became inaccessible and emergency services worked through the night into Thursday to reach them.
As UNIAN reported earlier, a powerful 6.6-magnitude earthquake rocked central Italy on the morning of October 30, 2016, according to the United States Geological Survey, in the strongest tremor to hit the country in 36 years.