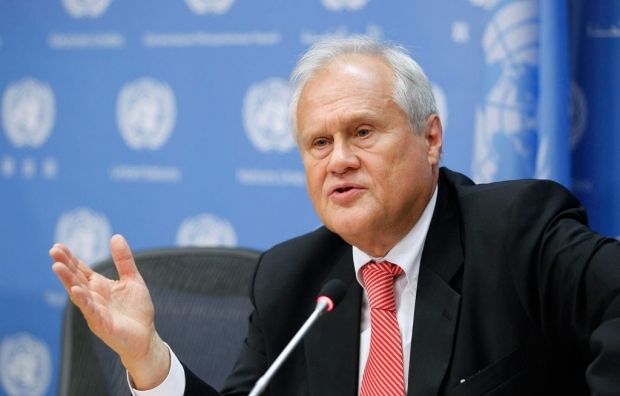 unmultimedia.org
"These persons threw leaflets and chanted slogans, preventing the Ambassador from speaking to the media," the report says.
The law enforcers took measures and escorted this group out of the premises, securing the start of a press point where the official fully informed reporters on the outcome of the Trilateral Contact Group in Minsk, according to the ministry.
Read alsoUN Resident Coordinator warns of critical humanitarian situation in DonbasThe Belarusian Foreign Ministry's press service regards this action as a deliberate provocation aimed at disrupting the negotiation process and discrediting the Minsk negotiation forum.
It is noted that the Belarusian side will continue to take all measures to ensure the safety and smooth work of the Trilateral Contact Group and immediately stop all attempts to interfere with its activity.
Notably, an agreement on the withdrawal of all the banned weapons by 20 February was reached in Minsk on February 15, 2017.