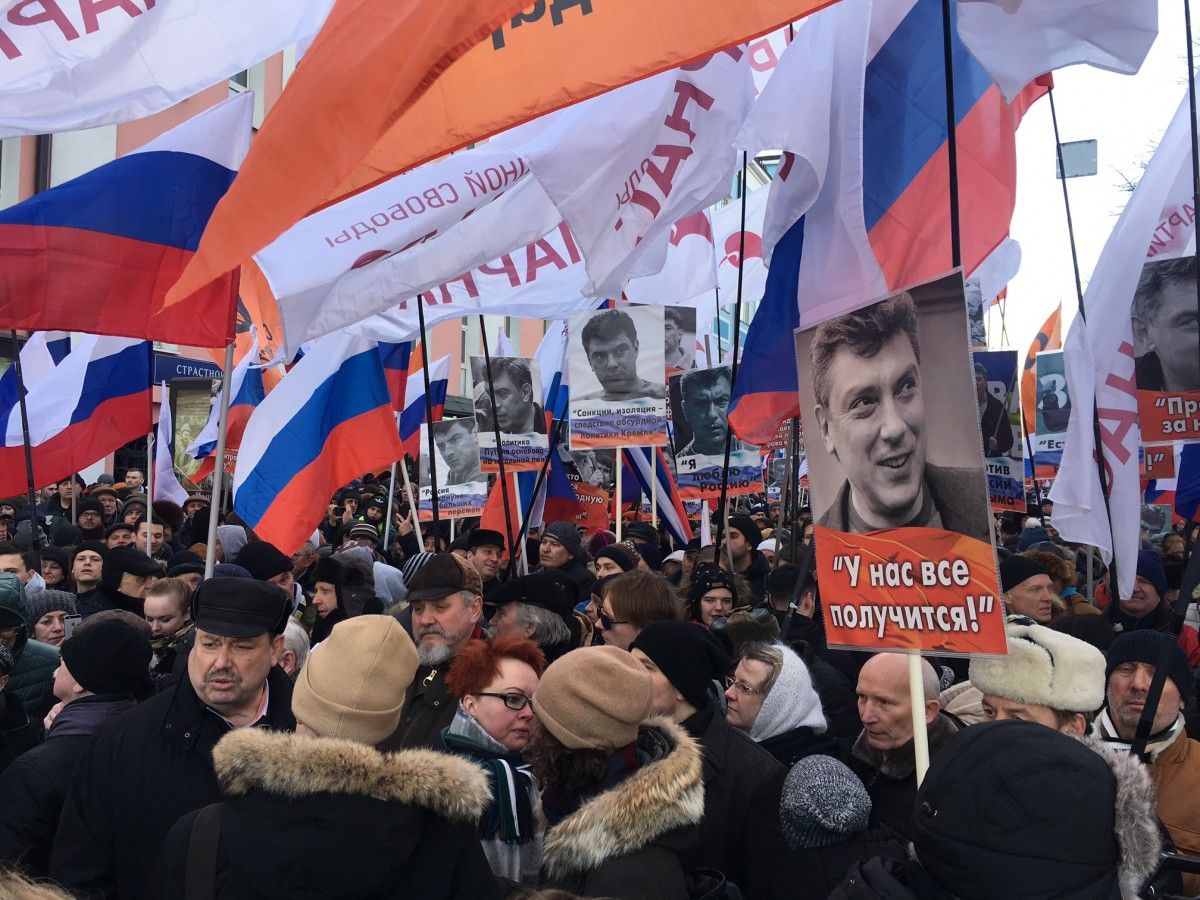 Photo from UNIAN
The rally expected to involve as many as 30,000 participants has been coordinated with the Moscow municipal authorities.
Prior to the event, a provocateur poured green paint on one of the Russian opposition leaders, chairman of PARNAS Party Mikhail Kasyanov.
The participants of the rally aim to honor Nemtsov memory in connection with the second anniversary of his murder, "to express solidarity and support to his ideas, democratic values, and objectives" and, in particular, to condemn political repression and human rights violations in Russia.
Many are seen bringing flowers and holding "Say No to War" posters, as well as yellow and blue ribbons. An UNIAN correspondent heard people chanting "Putin is War!" and "Russia Without Putin!"
Lawyers Mark Feygin and Nikolay Polozov lead a separate column of protesters who oppose repression against the citizens of Ukraine. "They killed him [Boris Nemsov] including because he publicly opposed the war with Ukraine and supported persecuted Ukrainians," Feygin told UNIAN, adding that the best way to honor the politician's memory would be "to continue this fight."
As UNIAN reported earlier, Nemtsov was shot dead in central Moscow on February 27, 2015, as he was completing a report on Russian troops fighting against Ukraine alongside the Donbas terrorists.