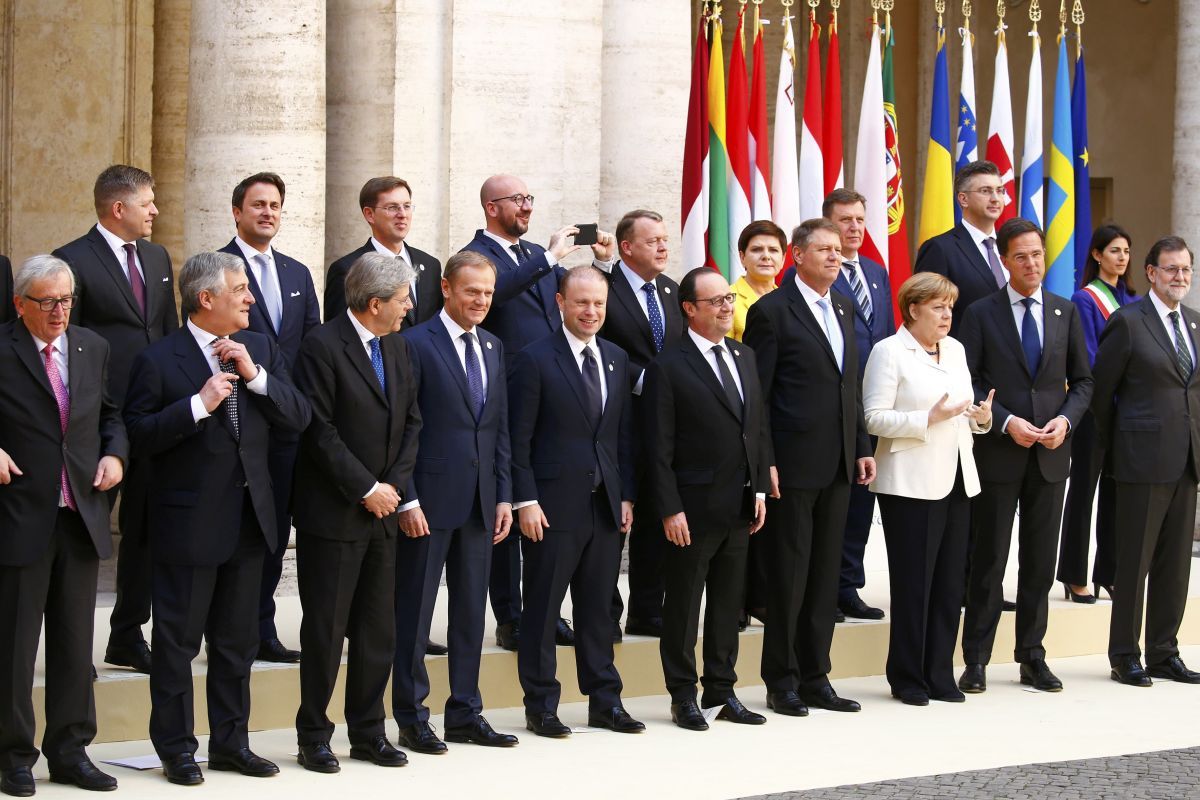 REUTERS
The declaration defines the community of the European states as "undivided and indivisible," and the united Europe as "common future" of the continent, Euronews reports.
Read alsoRussia to be brought to justice for aggression against Ukraine despite plans to withdraw from Rome Statute – MFA UkraineFor the first time, the celebration of the signing of the Treaty of Rome is taking place without the United Kingdom, one of the largest European and world powers. Moreover, It is marked against the backdrop of growing Eurosceptism, both in the founding countries of the European Union, primarily in France and Germany, and in some new EU members such as Poland and Hungary, the statement said.
As UNIAN reported earlier, March 25, the Italian capital of Rome hosted the summit of 27 member countries of the European Union, dedicated to the 60th anniversary of the signing of the Treaty of Rome that formed the basis of the modern community.
The summit is held without the UK, whose residents voted for secession from the EU in a referendum in June last year.