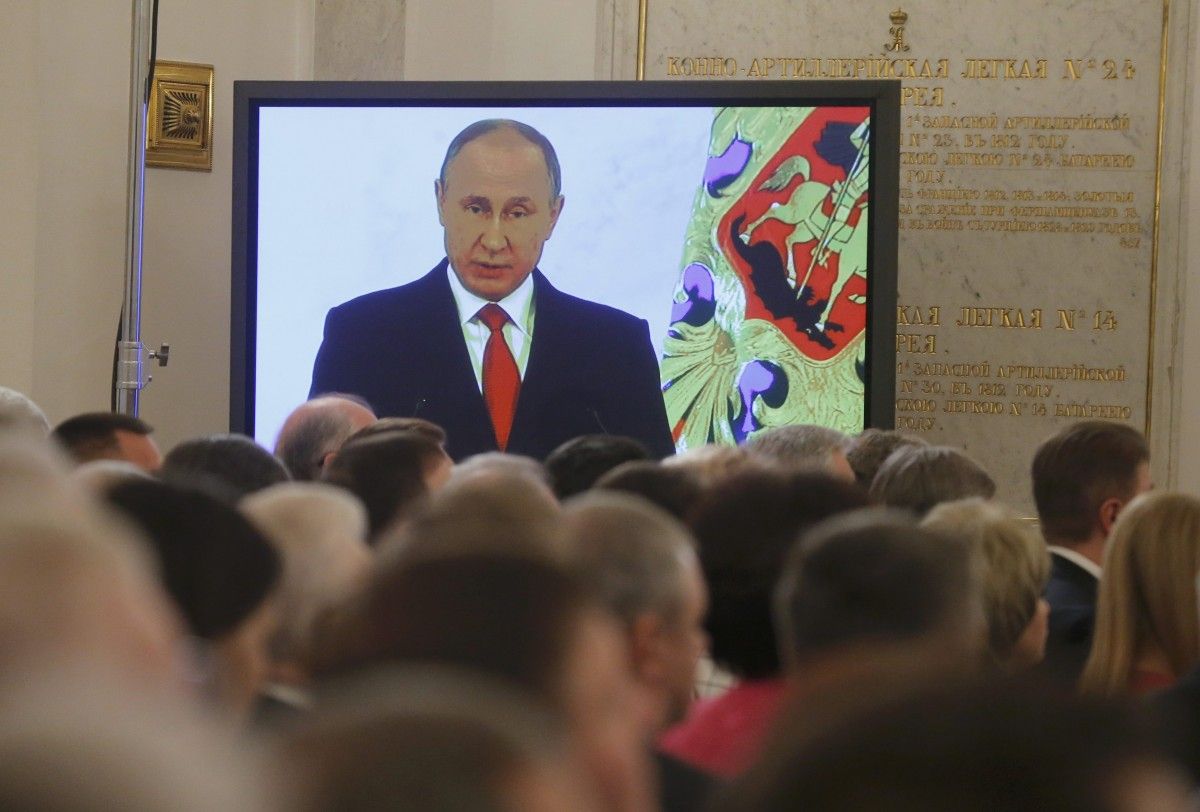 REUTERS
"We can say that the level of trust at the working level, especially at the military level, has not become better, it rather degraded," Putin said in an interview with the Mir TV channel, the text of which was published on the Kremlin's website.
Earlier, U.S. President Donald Trump said that Putin in Syria supports an "animal," speaking of Bashar Assad.
Read alsoRussia knew of upcoming Syrian chemical attack – mediaIn an interview on Fox Business Network to air Wednesday, President Donald Trump said Russian President Vladimir Putin was backing "a truly evil person." Read also Tillerson: Russia must choose between Assad and U.S. – media "And I think it's very bad for Russia," Trump said.
"I think it's very bad for mankind. It's very bad for this world. But when you drop gas or bombs or barrel bombs -- they have these massive barrels with dynamite and they drop them right in the middle of a group of people -- and in all fairness, you see the same kids — no arms, no legs, no face — this is an animal."