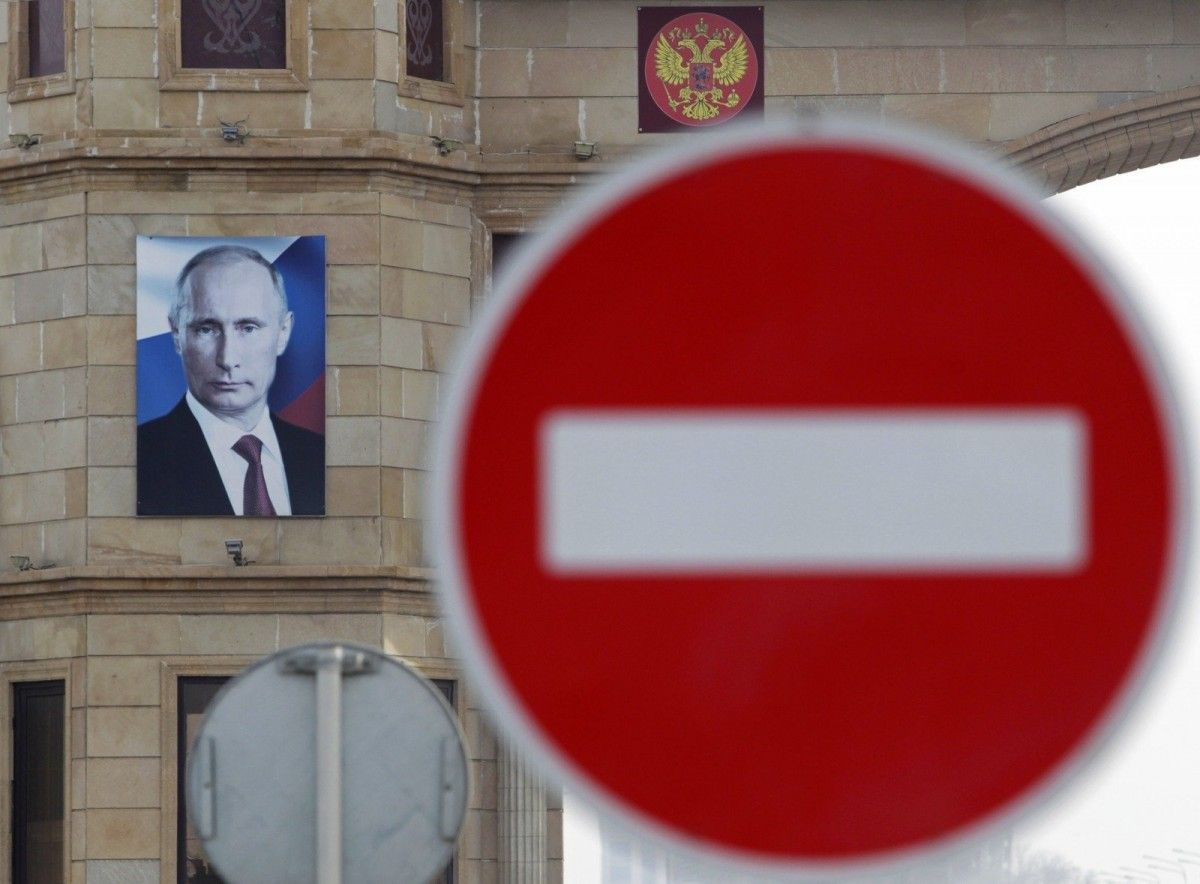 REUTERS
Democrats and Republicans on the Foreign Relations and Banking Committees late on June 12 agreed to an amendment, to be attached to a pending Iran sanctions bill, that would also cement into law existing sanctions over Moscow's aggression in Ukraine, which were imposed by executive order, while giving Congress the power to review, and potentially block, any effort by the White House to ease existing sanctions, RFE/RL said.
Read alsoRussia must pay for attack on U.S. elections - McCainThe new sanctions would be imposed on Russians found to be guilty of human rights abuses, supplying weapons to Syria's government, and conducting cyberattacks on behalf of Russia's government, among others.
The measure would also allow new sanctions on Russian mining, metals, shipping, and railways, going beyond the energy and financial firms previously targeted by sanctions.
The measure is expected to be voted on as an amendment to the Iran sanctions bill in coming days. It is backed by both Republicans and Democrats, and is expected to easily pass the Senate.
Read alsoU.S. Senate may pass bill "to punish Russia"To become law, the legislation would have to pass the House of Representatives and be signed into law by U.S. President Donald Trump.
If Trump, who expressed willingness to consider easing Russian sanctions during the campaign, objected because the bill would tie his hands on Russian sanctions, some of the legislation's backers said they expected enough congressional support to override a veto.
Senate Foreign Relations Committee Chairman Bob Corker said he discussed the bill with Secretary of State Rex Tillerson and while he thinks a veto is unlikely, he would be "stunned" if the agreement didn't get enough support to override any veto.
"I've got to believe that the administration has to at least strongly consider supporting this," he said.
"By codifying existing sanctions and requiring Congressional review of any decision to weaken or lift them, we are ensuring that the United States continues to punish President [Vladimir] Putin for his reckless and destabilizing actions," Senate Democratic leader Chuck Schumer said.
Schumer added that the new sanctions "will also send a powerful and bipartisan statement to Russia and any other country who might try to interfere in our elections that they will be punished."
Former President Barack Obama imposed sanctions on Russia's intelligence agencies during his final month in office, citing their attempts to interfere in the election. Those sanctions, imposed by executive order, would be codified under the legislation.
The legislation also authorizes "robust assistance" to strengthen democratic institutions and counter disinformation in European countries that might be targeted by what the legislation's sponsors described as Russian aggression.