Senate approves new sanctions on Russia, Iran in overwhelming vote – Washington Examiner
23:20, 15 June 2017
World
The Senate voted Thursday to impose new sanctions against Russia for its efforts to disrupt last year's presidential election through cyberattacks against the Democratic party and state election rolls, according to the Washington Examiner.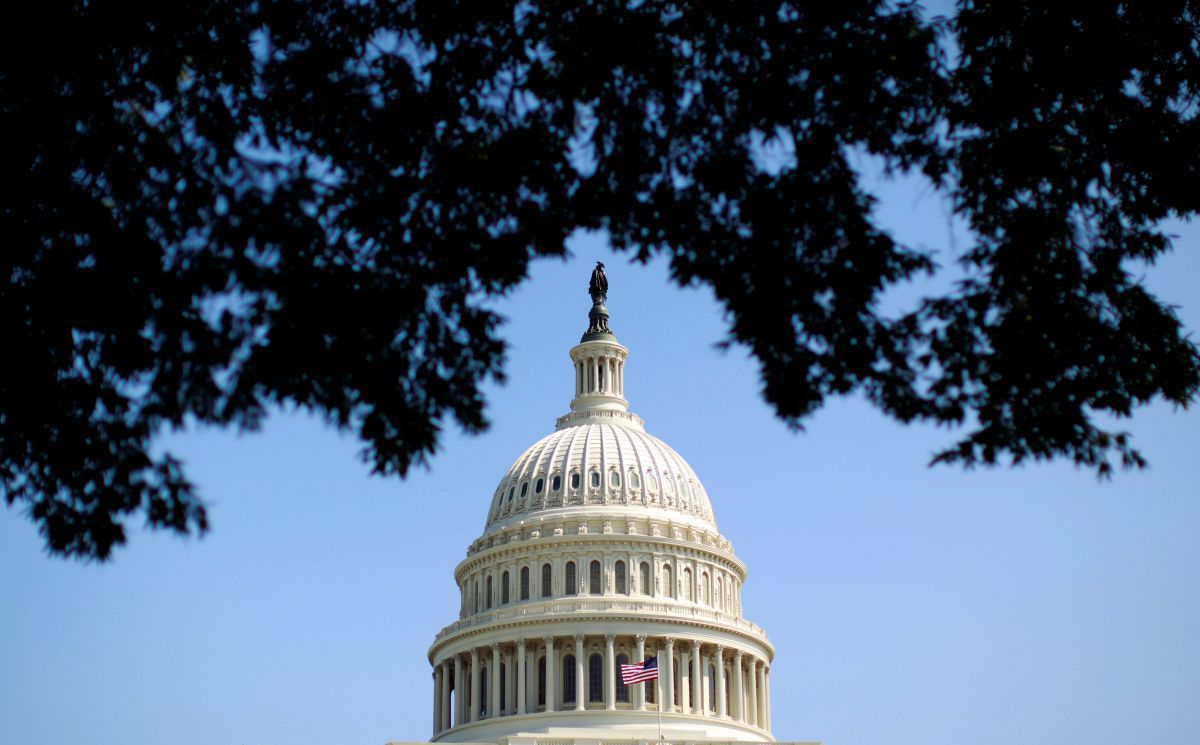 REUTERS
The Russia sanctions are part of an underlying bill that would sanction Iran over its ballistic missile program and its support of regional terrorism. The amendment adding the Russia sanctions easily passed 97-2 on Wednesday, the Washington Examiner reports.
The Senate easily passed the entire bill in a 98-2 vote. The only votes against it came from Sens. Rand Paul, R-Ky., and Bernie Sanders, I-Vt.
While Senate support for the legislation was overwhelming, House action and President Trump's signature on a bill is uncertain. House Republican leaders have not signaled whether they will take up the legislation, which includes a provision that would block the president from lifting Russia sanctions without congressional approval.
"I'm sure they will take something up," Senate Foreign Affairs Committee Chairman Bob Corker, R-Tenn., told the Washington Examiner." And there will be a conference, and that is how legislation happens."
Read alsoSenate votes to sanction Russia over 2016 election meddling – Washington ExaminerSenate Republican leaders told the Washington Examiner they have not communicated with their House GOP counterparts on when or if the bill would be considered across the Capitol.
The bill won strong bipartisan support in the Senate after days of negotiations over the Russia language, which Democrats said must be included in the bill in order to earn their support.
The amendment would sanction Russia for a variety of misdeeds, including the nation's encroachment into Ukraine and aggressive actions in Syria, by codifying punishment put in place under the Obama administration. But the recent Russian hacking into the Democratic National Committee is what pushed Democrats and Republicans seek additional sanctions.
The hacking exposed politically damaging information about the Democrats and presidential nominee Hillary Clinton, who continues to blame Russia for her loss.
"It stands up to the aggression of Russia and Iran," Sen. Ben Cardin, D-Md., the top Democrat on the Senate Foreign Affairs Committee.
Read alsoRFE/RL: U.S. Senators reach bipartisan deal on bill to increase sanctions on RussiaThe amendment includes new sanctions on "key sectors of Russia's economy," according to the Senate Foreign Affairs Committee, including mining, metals, shipping and railways. The sanctions would also target "corrupt" Russian individuals, such as those perpetuating human rights abuses or supplying weapons to Syrian President Bashar Assad.
The Iran sanctions language would impose economic restrictions on anyone involved in or who does business with Iran's ballistic missile program. It would also impose new sanctions against the Islamic Revolutionary Guard Corps for its ties to terrorism.
Senate Majority Leader Mitch McConnell, R-Ky., on Thursday called the legislation "a bipartisan first step to hold Iran and Russia accountable."
In a Senate floor speech, McConnell said lawmakers were acting to correct President Barack Obama's weak foreign policy strategy that emboldened both Iran and Russia.
"We must take a stronger stance in deterring Iran and holding its regime accountable for its actions and addressing Russia's years-long pattern of provocations," McConnell said.
The Senate voted to amend the bill with language reaffirming U.S. commitment to NATO's Article 5, which pledges a collective defense if one of NATO's member countries is attacked.
"This amendment sends a clear message that the United States will uphold our half-century commitment to NATO combined with a strong signal to Russia to clean up its act," said Sen. Sherrod Brown, D-Ohio, a sponsor of the NATO amendment. That language was adopted unanimously.
If you see a spelling error on our site, select it and press Ctrl+Enter