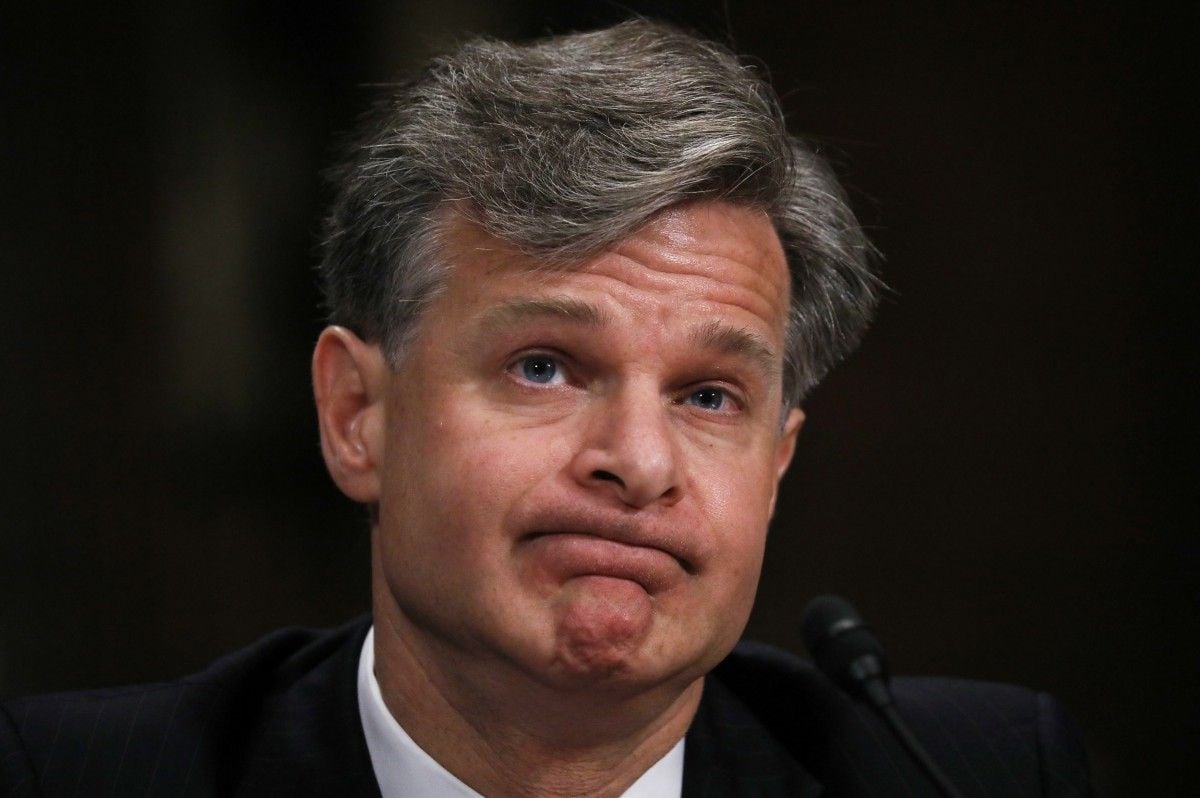 REUTERS
Asked by GOP Senator Lindsay Graham whether Russia is "our friend or our enemy," Christopher Wray said: "I think Russia is a foreign nation we have to deal with warily," VOA reported.
He also admitted that "in some situations," Russia is an "adversary" to the U.S.
Asked whether he considers the Trump team-Russia collusion investigation a "witch hunt," Mr Wray responded: "I do not consider [FBI] Director Mueller to be on a witch hunt.
As UNIAN reported earlier, during the same hearings Christopher Wray said he would be "happy to dig" into the reports of Ukraine's possible involvement in the U.S. presidential campaign in 2016. The initial report with such allegations was published by Politico in January 2017, in an article titled "Ukrainian Efforts to Sabotage Trump Backfire."
Ukrainian Embassy to the United States has refuted the allegations, repeating its earlier statement that it had not coordinated in any way with the DNC any efforts toward research or made any actions directed against presidential candidates and their campaign members.