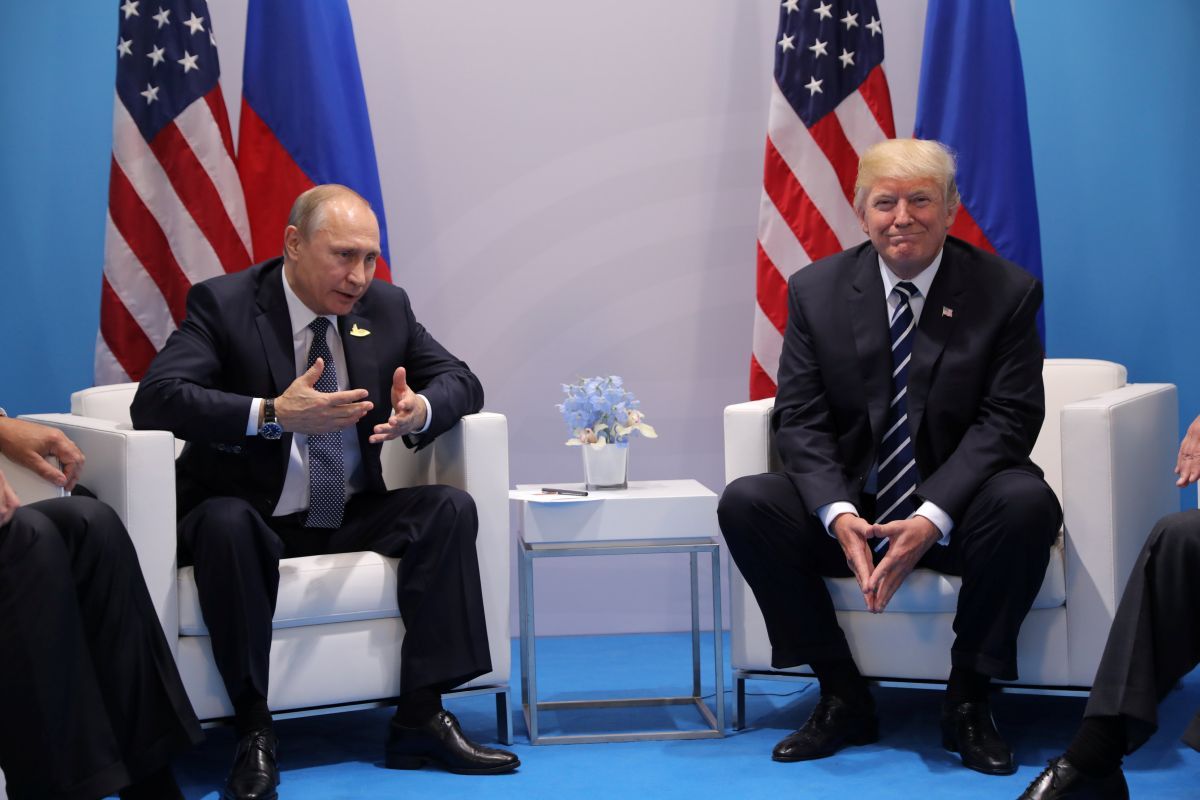 REUTERS
"I don't think this is the right time, but the answer is yes, I would," Trump told reporters aboard Air Force One Wednesday, as he traveled to France," The Hill reported.
"Look, it's very easy for me to say absolutely, I won't. That's the easy thing for me to do, but that's the stupid thing to do," Donald Trump said.
"If you don't have dialogue, you have to be fools," he added.
Read alsoTrump on Putin: "we get along very, very well" - CBN interviewTrump's comments follow his first meeting with Putin during the Group of 20 summit in Germany last week. The meeting, originally scheduled for 30 minutes, lasted more than two hours. It included only Trump, Putin, Secretary of State Rex Tillerson, Russian Foreign Minister Sergey Lavrov and two translators.
Read alsoNominee for top FBI post: U.S. should "deal warily" with RussiaAs UNIAN reported earlier, the first meeting between Donald Trump and Vladimir Putin, which lasted over two hours, was held on the sidelines of the G20 Summit in Hamburg July 7. De-escalation areas in Syria, Ukraine, sanctions, and cyber security were reportedly on the agenda of talks, which only the two presidents, their foreign ministers and interpreters attended.