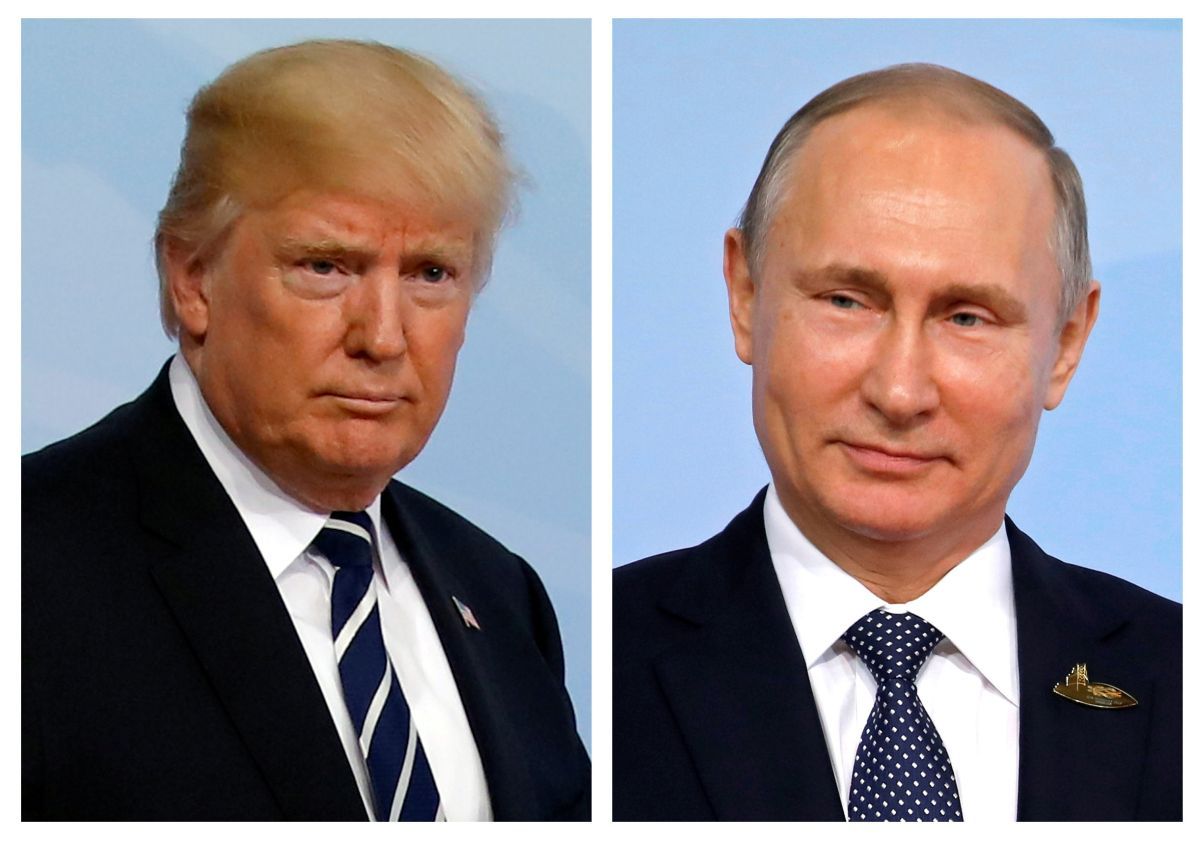 REUTERS
"My opinion is that there is no such concept as Trump's Russia policy," said Andrei Kolesnikov of the Carnegie Moscow Center, according to VOA. "There is no such policy. Neither is there a Russia policy in relation to Trump's America."
"He said a lot of these things during the campaign. And it just seems so far, after eight months, that his vision of what the United States' relationship should be with Russia is not being carried out," said James Kirchick of the Brookings Institution.
Read also200 days in White House: Trump's approval rating at lowestOne reason: Trump's own political party and members of his own administration take a tougher line than he does on Russian aggression in Ukraine and interference in the 2016 U.S. election.
"There was a key dispute (in Russia) whether Trump would gain victory over American democracy or whether it would prevail," Kolesnikov said. "So far, it is gaining victory over him. So the model the Kremlin was relying on, does not exist."
Trump's tone changed in July, when he delivered a speech in Poland urging Russia to "cease destabilizing activities in Ukraine and elsewhere as well as its support for hostile regimes such as Syria and Iran."
Read alsoVladimir Putin doesn't understand the limits of Donald Trump's power – TimeJust a day later, Trump had his first meeting with Putin in Hamburg, Germany. The two leaders agreed on a cease-fire for Syria but made little progress in bilateral relations.
"It was expected that Trump would lift sanctions imposed by (President Barack) Obama," said Pavel Sharikov of the Institute for the U.S. and Canadian Studies. "It was expected that Trump would reduce a level of negative reaction, or somehow forget the Crimea issue, and there would be fruitful collaboration in anti-terrorism in Syria. But that did not happen."
In August, Trump signed into law tougher Russia sanctions, despite calling it "seriously flawed."
"As much as President Trump might want in his heart to have a more productive relationship with Russia, as long as Russia is doing the things it's doing and behaving the way it does, and has the sort of world view that it has, it's going to be very difficult for the United States or its allies in Europe to have a positive relationship with Russia," Kirchick said.
In response to U.S. sanctions and expulsion of Russian diplomats for alleged spying, Moscow ordered the U.S. mission in Russia to reduce its embassy staff by 755 by Sept. 1.
Read alsoTrump says 'very thankful' to Putin for expelling U.S. diplomats from RussiaDespite bipartisan condemnation of Russia's move in the U.S., Thursday Trump thanked Putin, saying "we're trying to cut down on the payroll, and as far as I'm concerned, I'm very thankful that he let go of a large number of people, because now we have a smaller payroll."
U.S. officials say the administration plans to announce its own retaliation after Sept. 1.