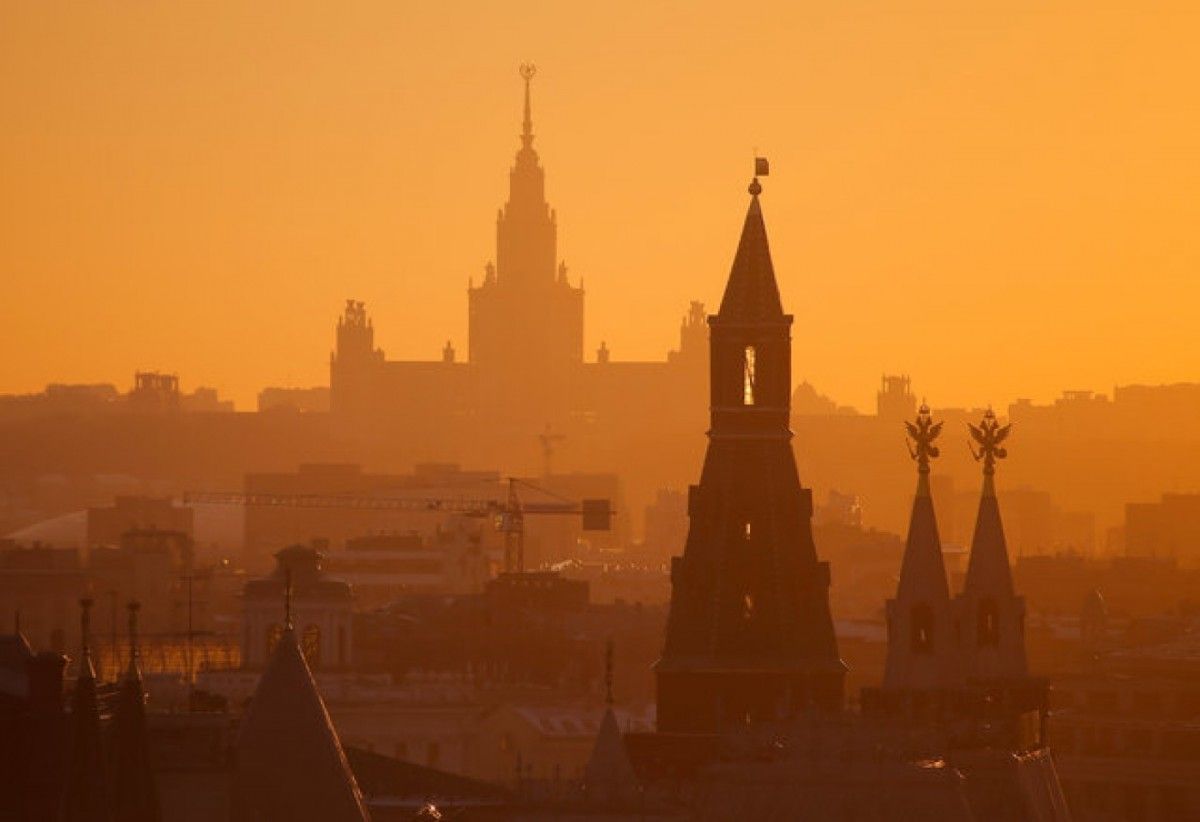 REUTERS
On Monday, the U.S. Embassy in Moscow announced it would temporarily stop issuing all nonimmigrant visas in Russia and severely curtail visa operations. The decision came after Moscow demanded that American missions in Russia reduce their staff from 1,200 employees to 455 in late July — the single largest forced reduction in U.S. diplomatic staff in Russia since the early Soviet era, The Washington Post reports.
That move was in turn a response to sanctions and expulsions of Russian diplomats by Washington earlier in the year — itself a retaliation for Moscow's alleged interference in the 2016 presidential election.
As The Post's David Ignatius put it in a column at the weekend, Moscow's interference in last year's election is now starting to look like it has backfired. "Intelligence officers sometimes talk about 'blowback,' when covert actions go bad and end up damaging the country that initiated them," wrote Ignatius. "A year later, that is surely the case with Russia's secret attempt to meddle in the U.S. presidential election, which has brought a string of adverse unintended consequences for Moscow."
But, as usual, the blowback is hitting ordinary Russians rather than the Kremlin. Hundreds of thousands of Russians are issued nonimmigrant visas to the United States every year. Some are students studying at American colleges, others might be going to visit relatives. Now all will face major delays and possibly significant additional travel costs if they want to get a visas.
Moscow has already seized upon this detail. "The first impression is the U.S. authors of these decisions have plotted another attempt at stirring up resentment among Russian citizens regarding decisions by the Russian authorities," said Russian Foreign Minister Sergei Lavrov on Monday.
Lavrov tried to take the moral high ground for Russia, saying that Moscow would not respond by targeting U.S. citizens. But the Russian government has had little compunction about harming the interests of its own citizens amid the tit-for-tat retaliations.
As The Post's Andrew Roth explained last month, the downsizing of the U.S. mission in Russia by 755 people did not primarily affect American diplomats — there were not that many U.S. diplomats in the country to begin with. Instead, the reductions will decimate the support staff, most of whom are Russian citizens. Such employees are "drivers, IT workers, accountants, handymen, secretaries," Roth observed, not representatives of Washington.
For Russia, responding to American measures by punishing its own citizens is nothing new. Back in 2014 — a lifetime ago in U.S.-Russia relations — Moscow retaliated against U.S. sanctions imposed because of Russia's intervention in Ukraine by banning imports of American meats, fruits and vegetables.
These moves were never likely to have a big impact on the U.S. economy. American officials argued at the time that, in a "cruel irony," they acted more like a sanction on Russian citizens. The situation produced farcical stories of "international cheese smugglers" along the Russian border and the destruction of contraband frozen geese.
Read alsoWhat stands behind Russia's defense budget cutFurther back still, after the U.S. passed the Magnitsky Act — a 2012 law that placed restrictions on Russian officials accused of human rights abuses — Russians responded with their own law that halted the adoptions of Russian children by Americans, including 46 that were already in process.
In theory, the ban was motivated by the idea that America was dangerous for Russian children — as evidenced by a handful of unusual cases where Russian orphans were mistreated after reaching the United States. Many Russian activists, however, saw only children being denied the hope of a better life as an act of geopolitical revenge.
"The Kremlin will eventually figure out political issues," said orphanage director Natalya Nikiforova to the Daily Beast in 2013. "But our children with broken fates will continue to live quietly in these sad-looking institutions." (Russian adoptions were back in the news recently due to a meeting between Donald Trump Jr. and a Kremlin-allied Russian lawyer ahead of the 2016 election).
If you're wondering what Moscow could gain by harming its own citizens' interests, it's worth considering how U.S. sanctions on Russia have played out. Most of these sanctions were targeted against specific individuals and firms linked either to actions in Ukraine or human rights violations — in part to avoid alienating the entire population of Russia with a wider measure.
Ironically, the sanctions coincided with a drop in oil prices that severely hurt the energy-dependent Russian economy. Thanks to the sanctions, Kremlin was able to downplay its own economic mismanagement and blame any serious financial problems on the West. And as the country made reforms and the Russian economy recovered, Putin went on television to say that sanctions had actually made the country stronger.
"Being angry about sanctions strengthens Putin's domestic message about a country surrounded by enemies and undermined by unpatriotic Russians subverted by a hostile West," Bloomberg View's Leonard Bershidsky wrote recently.
Polling supports that hypothesis. Putin remains remarkably popular in Russia, with 81 approval in one recent poll. Attitudes toward the U.S. were once largely positive, but that has changed since 2014: 61 percent of Russians now view America negatively. Perhaps more worryingly, 49 percent feel that their country's foreign policy should prioritize reasserting Russia as a world power.
The most obvious way to reverse these trends would be engagement, but it's hard to imagine that happening anytime soon given the moods in Washington and Moscow. As Alexander Baunov of Carnegie Moscow Center put it on Monday, the Kremlin now sees sanctions as "a gloomy fixture in life which will not change Russia's foreign policy posture" — so why not up the ante? Certainly, the plight of ordinary Russians won't play much into the calculation.