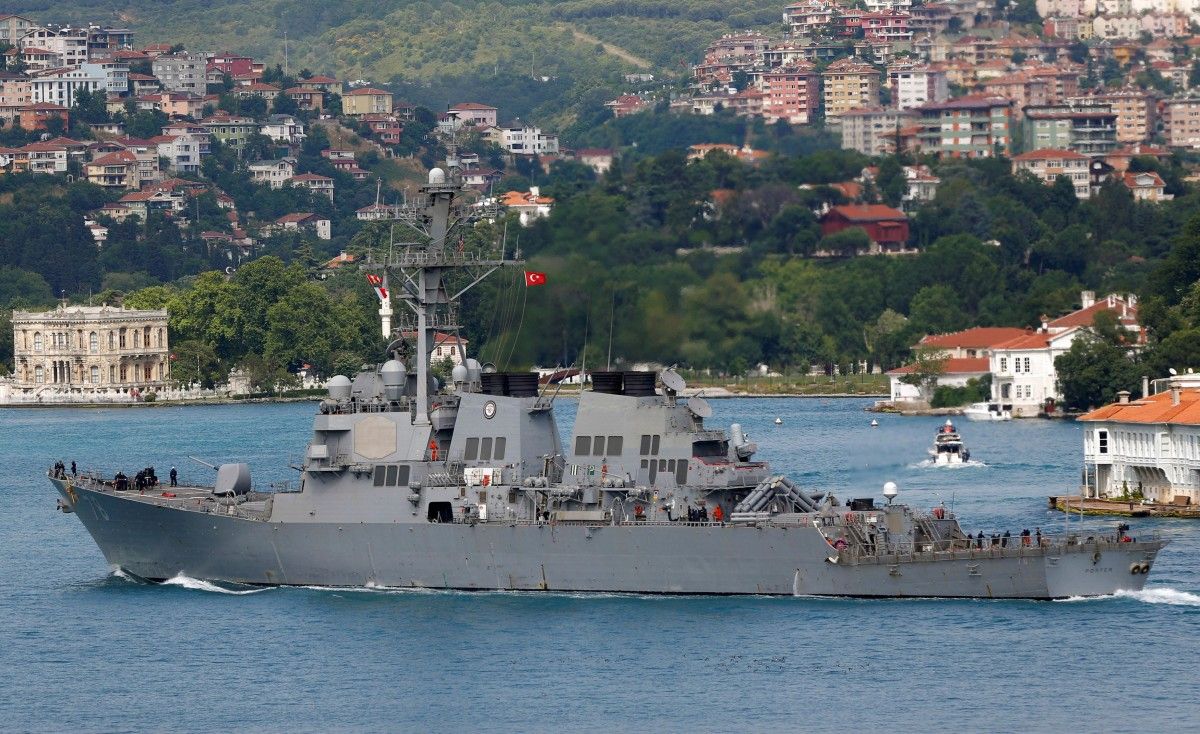 REUTERS
The Spain-based destroyer entered the Black Sea last week to beef up allied defenses and show the United States' commitment to protecting waters that are of great economic and military importance, the Navy said, according to Stars and Stripes.
U.S. warships have sporadically patrolled the Black Sea for decades, but Russia has viewed their presence as aggressive posturing since 2014, when it annexed the Crimean Peninsula and began backing separatist forces fighting in eastern Ukraine. The recent U.S. and European sanctions against Moscow have raised tensions throughout much of Eastern Europe.
Read alsoRussia blocking navigation across Kerch StraitNavy officials declined to say whether the ongoing conflict in Ukraine played a part in their sending the guided-missile destroyer to patrol the sea. The Porter is there to improve teamwork with allies Bulgaria, Georgia, Romania, Turkey and Ukraine, the U.S. Navy said.
But speaking in Ukraine on Thursday, U.S. Defense Secretary James Mattis said that countering Russian aggression against Ukraine was a priority. Mattis condemned Russia's seizure of Crimea, saying it and undermines the region's stability.
"We support you in the face of threats to sovereignty and territorial integrity and international law," Mattis said at a news conference with Ukrainian President Petro Poroshenko at his side.
Mattis said Washington would not accept Russia's takeover of Crimea, which breached international accords dating from the 1990s.