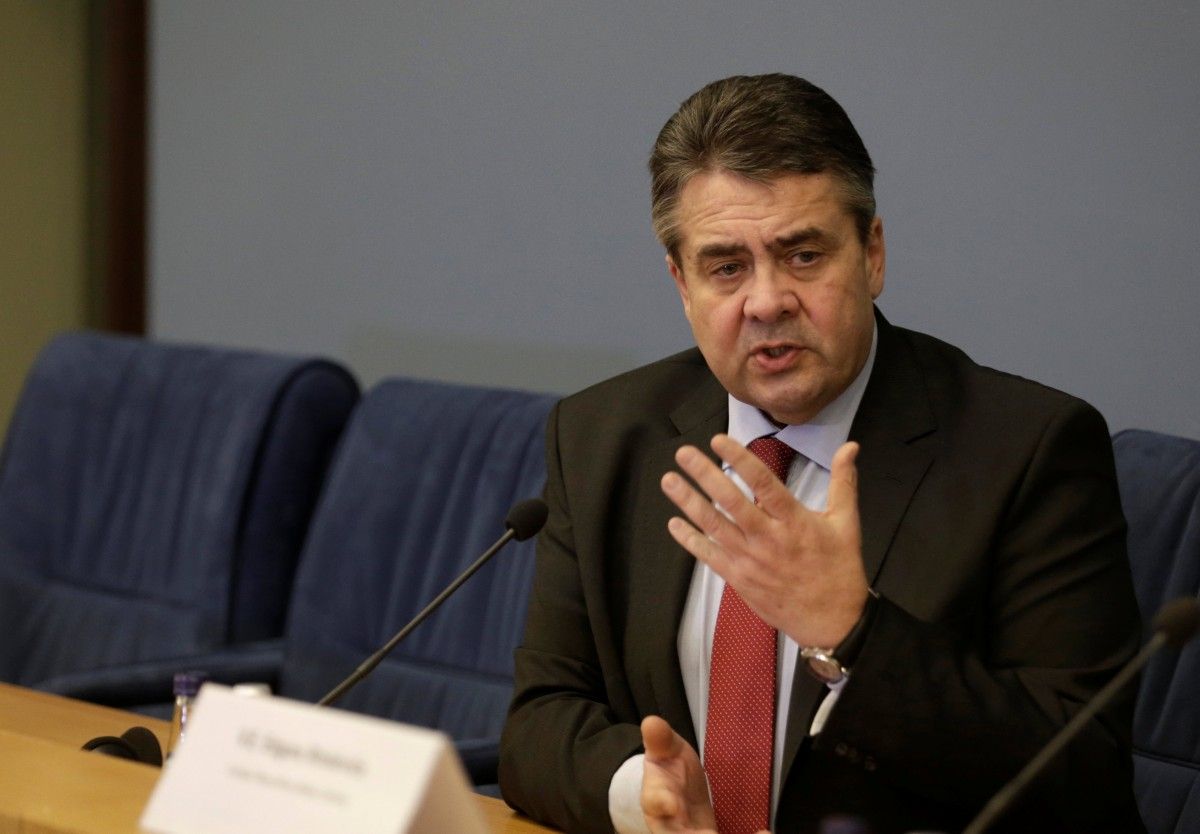 REUTERS
"The official agreement is: Only if there is 100 percent peace, then we'll lift 100 percent of the sanctions," Gabriel said during a panel discussion organized by German business daily Handelsblatt in Berlin, as reported by Reuters.
Gabriel said, from his point of view, this was a "totally unrealistic" position.
"We introduced the sanctions gradually and we'll lift them gradually – this is actually a commonly known fact," Gabriel said.
Read alsoPoroshenko welcomes extension of sanctions against RussiaHe said that if there was a lasting ceasefire in eastern Ukraine, then the United States probably would also be willing to take similar steps.
Gabriel is a senior member of Germany's Social Democrats (SPD), junior partners in Chancellor Angela Merkel's ruling coalition and historic advocates of dialogue with Russia. Germany is heading toward a Sept. 24 federal election.
Merkel has insisted that European sanctions against Russia could only be lifted if the Minsk peace deal was fully implemented – not only the ceasefire agreement which is one part of the broader Minsk peace plan.