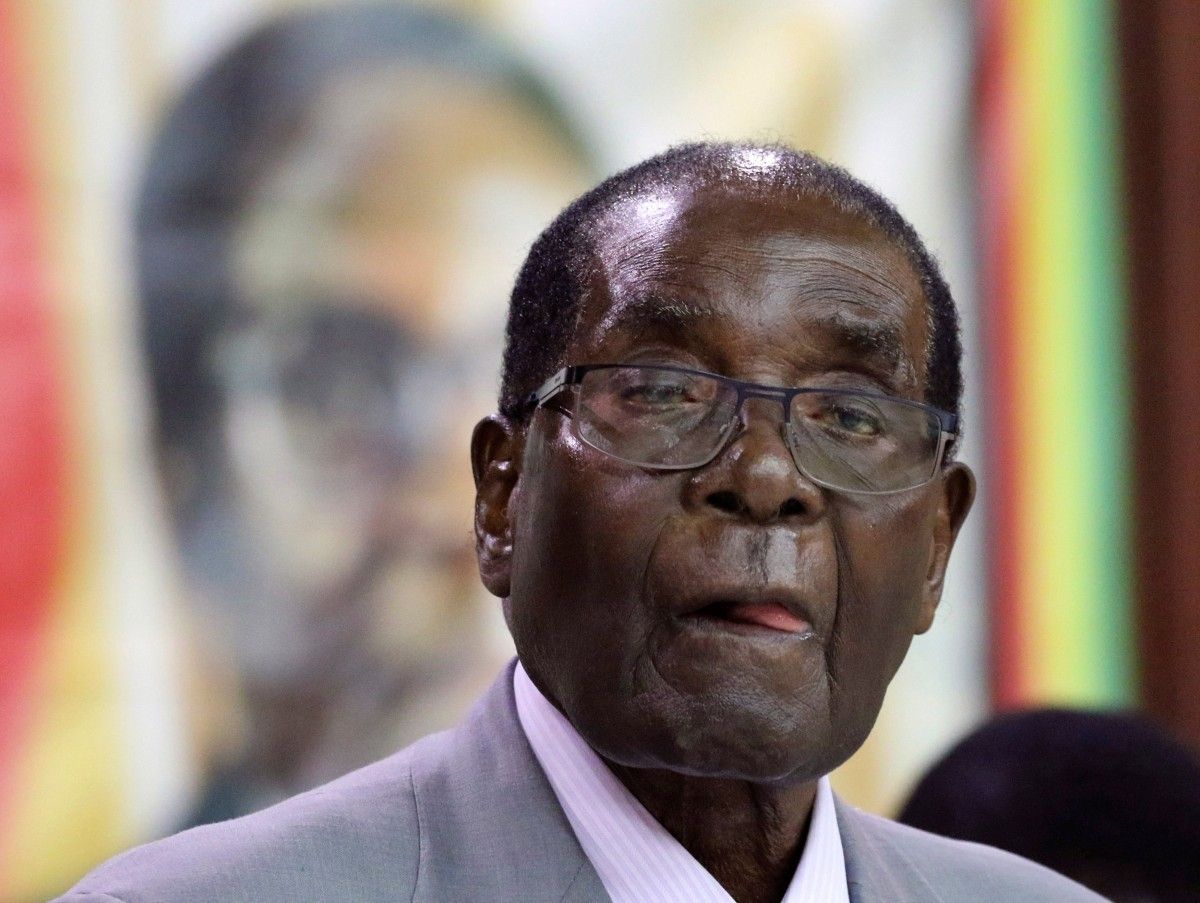 REUTERS
Zanu-PF appointed ex-Vice-President Emmerson Mnangagwa, who was fired by Mr. Mugabe two weeks ago, in his place, the BBC reported.
The party has given Mr. Mugabe, 93, until 10:00 GMT on Monday to resign as president, or face impeachment.
The military intervened last week, in an apparent attempt to block him from installing his wife as his successor.
Read alsoZimbabwe: Tanks on streets, TV station seized as army says "targeting criminals" around President MugabeThe first lady, Grace Mugabe, and several other senior officials have been expelled from the party altogether.
Tens of thousands of Zimbabweans attended street protests on Saturday, demonstrating against the Mugabes.
Cheering erupted when the decision to dismiss Mr. Mugabe as party leader was announced.
One senior official later told the BBC's Andrew Harding: "It's the dawn of a new era. Mugabe can go farming."
Zanu-PF's Central Committee also warned that impeachment proceedings would begin on Tuesday if Mr. Mugabe did not step down as president by noon local time on Monday.
One party official said Mr. Mnangagwa, who has since reportedly returned to Zimbabwe, had been nominated as the party's presidential candidate for the 2018 general elections.
Mr. Mugabe has been president of Zimbabwe for 37 years, having led the country since it gained independence from Britain in 1980.