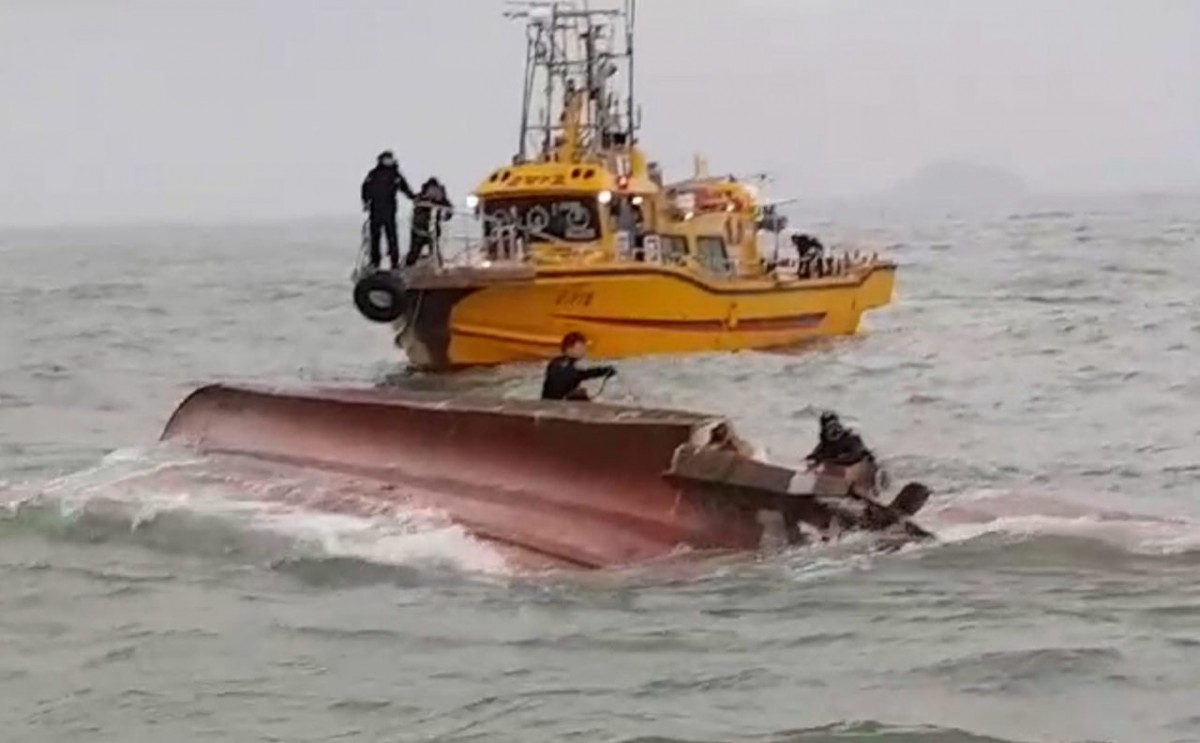 yonhapnews.co.kr
The 9.77-tonne recreational fishing vessel, Seonchang-1, was carrying two crew members and 20 passengers when it hit the 336-tonne Myeongjin-15 tanker in the Yellow Sea waters near Yeongheung Island, Yonhap News Agency wrote.
The accident happened at around 6:09 a.m. about one mile southwest of Jindu port on Yeongheung, nine minutes after leaving land, according to Coast Guard officials.
Read alsoUSS John S. McCain collides with tanker near SingaporeThe death toll was relatively high apparently due to the strong current and low temperature, they said.
It's the worst tragedy involving a South Korean recreational fishing boat since a similar accident in waters near Jeju Island in September 2015. Fifteen people were killed and three went missing at that time.
President Moon Jae-in received a briefing on the accident in less than an hour and ordered all-out search and rescue operations, his office Cheong Wa Dae announced.
The Korea Coast Guard are continuing to search for the missing in cooperation with the military, mobilizing dozens of ships, including the 2,500-tonne Chungbuk frigate and some naval choppers. The Navy's specially trained divers also joined the operation.
The Ministry of Oceans and Fisheries launched a task force to handle the accident.
The authorities are looking into the exact cause behind the collision.
"There's no specific problem related to weather conditions, sailing reports or other (pre-departure) preparations," a Coast Guard official told reporters. "We are investigating how the accident happened, considering the possibility that the two ships collided with each other while passing through a narrow waterway under Yeongheung Bridge."
The victims were reportedly aged between 30 and 70. The survivors received medical checks and treatment at two hospitals, in Incheon and Siheung, Gyeonggi Province.