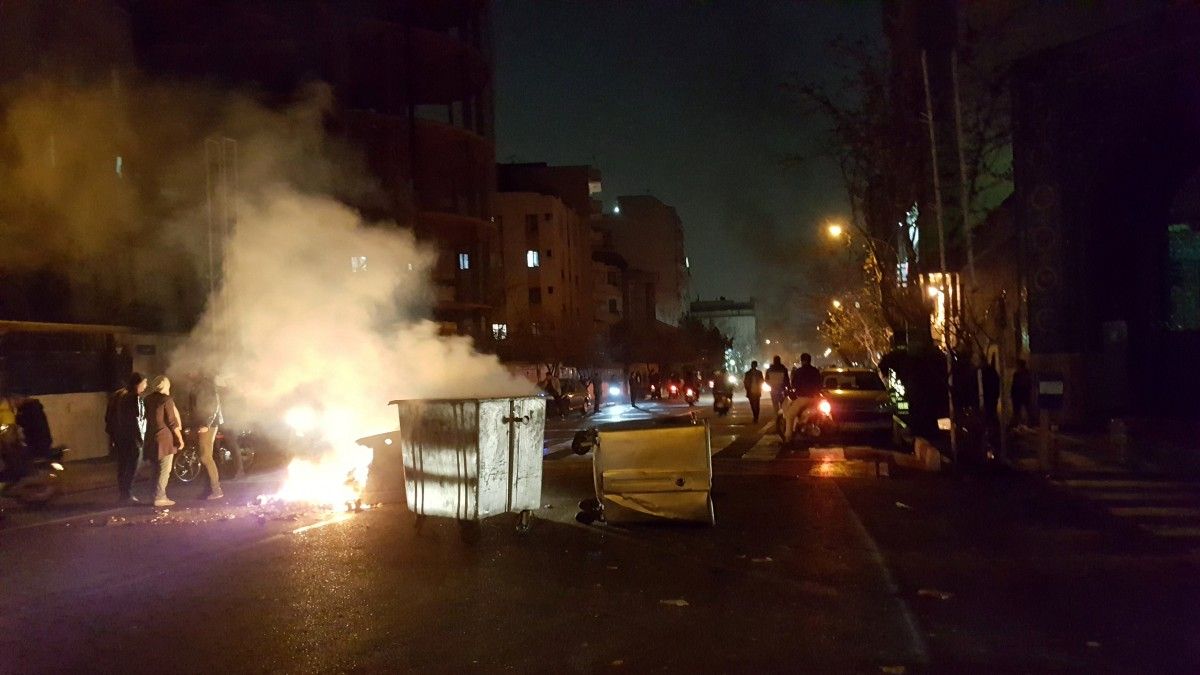 REUTERS
The wave of anti-government demonstrations, prompted in part by discontent over economic hardship and alleged corruption, is the most serious since months of unrest in 2009 that followed the disputed re-election of then-President Mahmoud Ahmadinejad, as reported by Reuters.
Read alsoDeath toll in Iran from earthquake on Iraqi border rises to 328 – mediaSaturday's protests, in fact, coincided with state-sponsored rallies staged across the Islamic Republic to mark the final suppression of the 2009 unrest by security forces, with mass pro-government events in Tehran and Mashhad, Iran's second city.
Pro-government rallies were held in some 1,200 cities and towns in all, state television reported.
At the same time, anti-government demonstrations broke out anew in a string of cities and in Tehran for the first time where protesters confronted and stoned riot police around the main university, with pro-government crowds nearby.
Videos posted on social media from the western town of Dorud showed two young men lying motionless on the ground, covered with blood, and a voiceover said they had been shot dead by riot police firing on protesters.
An Iranian official said two protesters previously reported killed in the city of Dorud on Saturday night during anti-government demonstrations were targeted by foreign agents and not the police, Reuters reports.
Iran's Revolutionary Guards have warned anti-government protesters they will face the nation's "iron fist" if political unrest continues, BBC wrote.