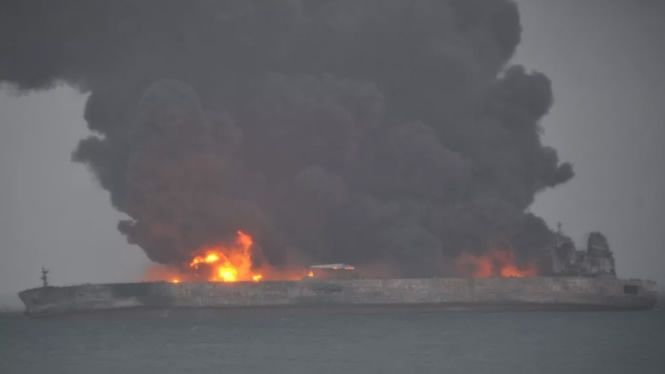 news.cgtn.com
One Panama-registered oil tanker and a Hong Kong cargo ship collided some 160 nautical miles (296 km) off China's east coast at around 8:00 p.m. on Saturday, CGTN wrote.
Read alsoUSS John S. McCain collides with tanker near SingaporeThe oil tanker "SANCHI" caught on fire after the collision and 32 crew members, including 30 Iranians and two Bengalese, remain unaccounted for.
A total of 21 Chinese crew members on the cargo ship were rescued, the statement said.
A search and rescue operation is underway.