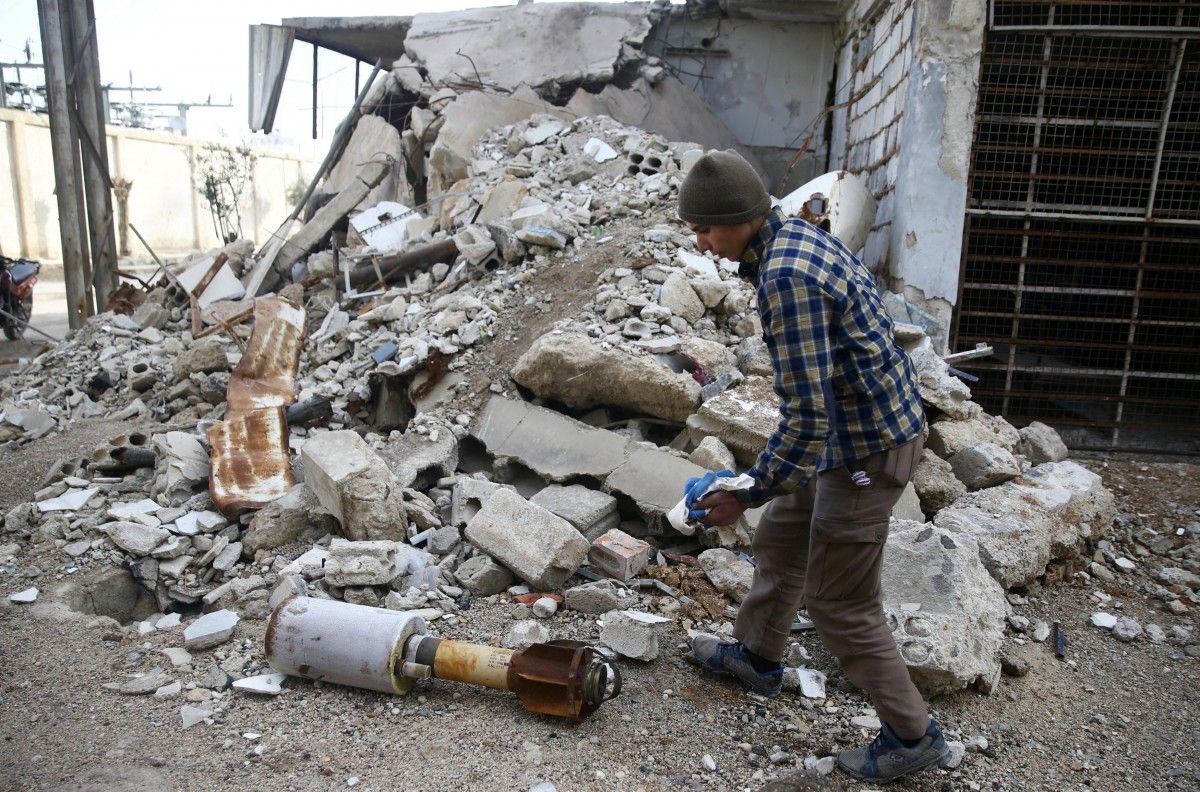 REUTERS
A video uploaded on social media shows a man calling himself a journalist by the name of Bilal Abdul Karim who recorded an appeal to the family of Russia's war pilot Roman Filippov who was killed on the ground after his Su-25 fighter jet had been downed over Syria. The man goes on to testify to Russia's atrocities during the campaign in support of the Assad regime.
Addressing the family of the Russian pilot, the man assures them that the latter was no hero, since he had been working for the government exterminating thousands of civilians in Syria, the Ukrainian TSN news service reports, referring to the video posted on Mykhailo Golub's Twitter account.
He calls on everyone to stop believing in Putin's propaganda since the deaths of innocent people in the ongoing war in Syria are "real".
Послание семье погибшего пилота Романа Филипова, а также ВС России.

A message to the family of killed pilot Roman Filipov and the Russian military. pic.twitter.com/LTkg1tcHFQ

— Bilal Abdul Kareem (@BilalKareem) February 5, 2018
"Don't think that we have so many actors and… gallons of fake blood. Those people who have been killed by the military machine Roman Filippov was a part of [are] real," he says.
He notes that supporters of the Assad regime, who claim to be protecting the Syrians are actually doing the opposite as thousands of civilian locals die each day in air strikes and chemical attacks carried out by such supporters.
As UNIAN reported earlier, a Russian Sukhoi-25 fighter jet has been shot down in a rebel-held area near Idlib in north Syria. The war pilot, who is reported to have been killed on the ground after he managed to eject, was Russian air force Major Roman Filippov.