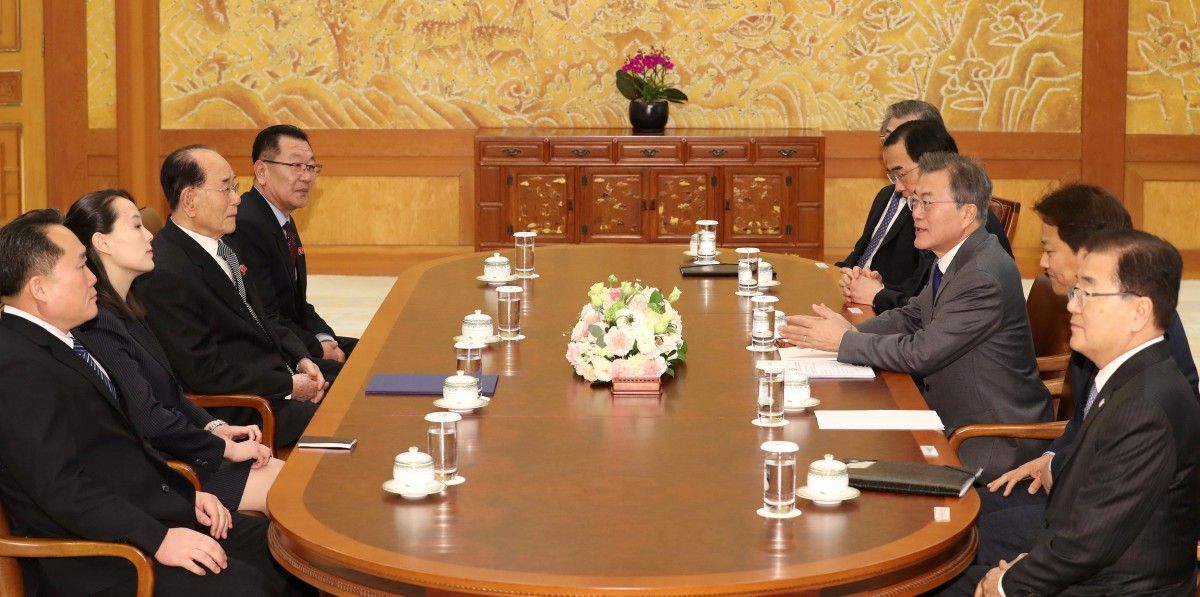 REUTERS
In the latest signal of thawing ties, North Korean leader Kim Jong Un on Saturday invited South Korean President Moon Jae-In to Pyongyang, South Korea's Yonhap news agency reported.
The overture was conveyed by Kim's sister, Yo Jong, who is currently in the South to attend the Winter Olympics, according to Deutsche Welle.
Read alsoKoreas to march under single 'united' flag in Olympic Games - BBCShe made the invitation during a rare lunch meeting between representatives from the two rival neighbors at Seoul's presidential palace.
As well as the North Korean leader's sibling, Moon met the elderly Kim Yong Nam, the North's ceremonial head of state, during the appointment at the Blue House.
Kim Jo Jong carried a blue folder adorned with a seal, which was later confirmed to have contained a private message from Kim Jong Un himself.
"Special envoy Kim Yo Jong delivered a personal letter" from her brother stating his "wish to improve inter-Korean relations," said Moon's spokesman Kim Eui-kyeom.
In response, Moon suggested the two Koreas "make it happen" by creating conditions necessary for him to accept the invitation, the spokesman told a news briefing.
Moon had already shaken hands with Kim Yo Jongand Kim Yong Nam at the Winter Olympics opening ceremony on Friday in Pyeongchang. They cheered together as athletes from North and South entered the arena together behind a unification flag that shows a united Korean peninsula.