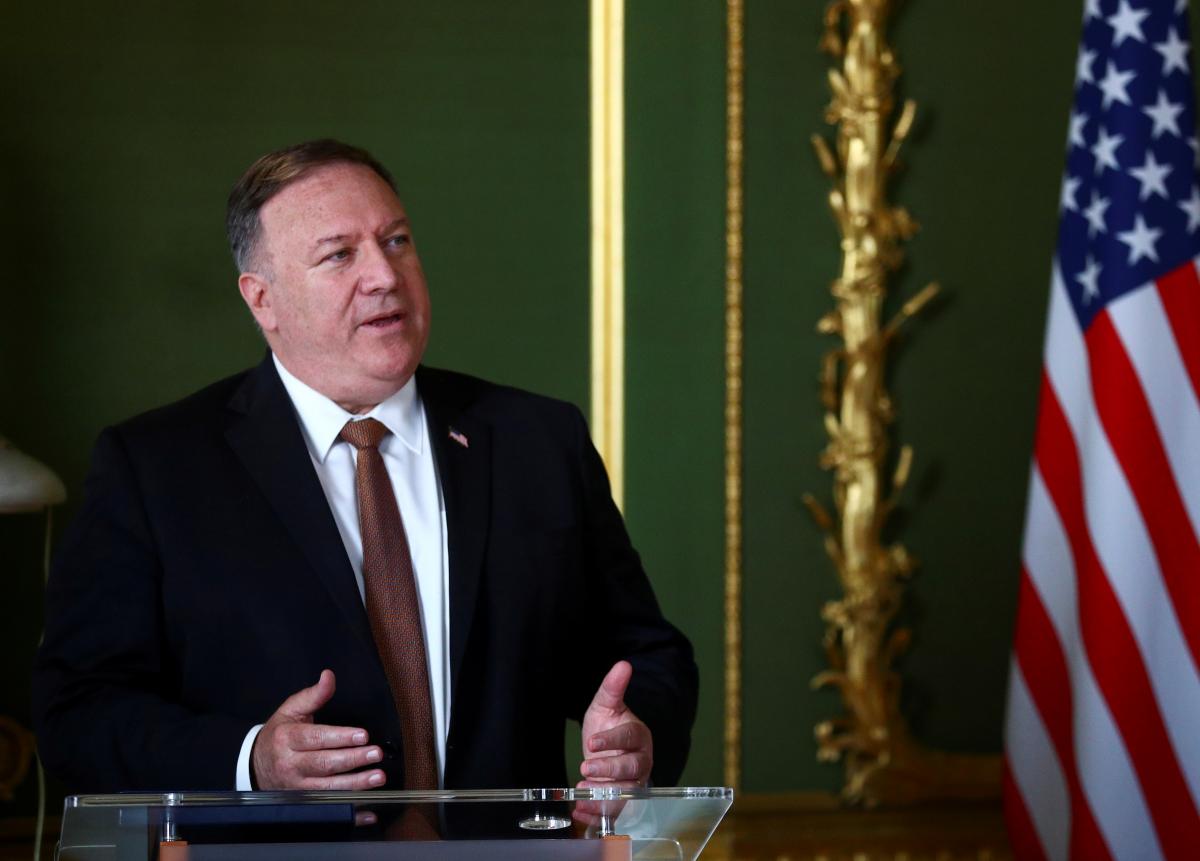 REUTERS
U.S. Secretary of State Mike Pompeo says Washington has not yet made a decision on recognizing Svetlana Tikhanovskaya as President of Belarus.
In an interview with Fox News, Pompeo said the U.S. wanted to support the aspirations of the people on the streets.
"We've been very supportive. We declared that election was a fraud within days of the election's conclusion," he said.
"We've opposed the fact that he [Alexander Lukashenko] has now inaugurated himself. We know what the people of Belarus want. They want something different. They want freedom. They want to turn towards a different direction that President Lukashenko has not given them. And, we're going to be alongside them to try help them, support them, use our diplomatic capabilities to give them a better path forward," Pompeo said.
Belarus election: Reactions
Alexander Lukashenko has repeatedly claimed "foreign interference" in the election and external efforts to foment the protests. He spoke with Russian President Vladimir Putin who had promised him comprehensive assistance upon request.
On August 27, Putin suggested sending Russian security forces to suppress protests in Belarus.
The European Union declared non-recognition of the Belarus election results and reached an agreement to impose sanctions against Belarusian officials in response to vote rigging and the use of violence against protesters.
On September 15, the Verkhovna Rada of Ukraine adopted a statement on Belarus. Ukrainian lawmakers said the presidential elections in that country were unfair. They condemned repression against protesters and vowed support for sanctions to be introduced by the European Union against Belarusian officials.
On September 14, Putin received Lukashenko in Russia's Sochi. During the meeting, Putin promised to lend US$1.5 billion to Belarus. After the meeting, the Kremlin announced they would recognize Lukashenko as the only legitimate president of Belarus.
On September 23, Lukashenko was sworn in as President of Belarus during an inaugural ceremony held behind closed doors in the Palace of Independence in Minsk.
On September 24, Kuleba said Ukraine does not recognize Alexandr Lukashenko a legitimate head of Belarus following the latter's inauguration.
Ukrainian President Volodymyr Zelensky says Ukraine is in solidarity with the position of the European Union on the events taking place after the presidential elections in Belarus.
On September 27, French President Emmanuel Macron said Alexander Lukashenko must step down, days after the European Union's foreign policy chief said the Belarusian strongman's "so-called inauguration" lacked democratic legitimacy.