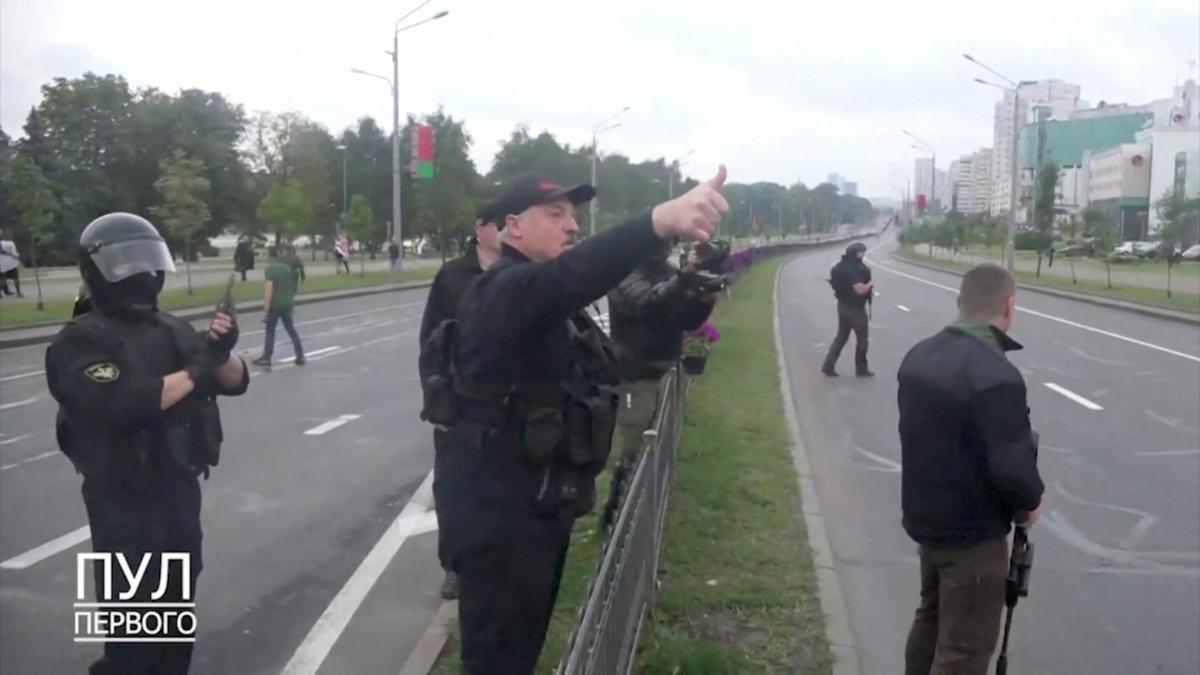 REUTERS
The official website of the Belarus' Ministry of Internal Affairs has been hacked with new data being "added"  to the official wanted list.
Belarusian President Alexander Lukashenko, together with Interior Minister Yuriy Karaev, have been considered "missing persons" since the evening of September 3, as reported by Nasha Niva and Belsat on Telegram.
The rigged site says they two are wanted for war crimes, while Lukashenko is also accused of usurping state power.
Read alsoU.S. considering sanctions if Russia intervenes in Belarus militarily – mediaAccording to the "wanted list," August 9 is the date the two went missing – a hint at Election Day when protests broke out across country.
The website was blocked shortly after the hack effort succeeded.
NashaNiva / Telegram
Belarus protests: background
On August 9, presidential elections were held in Belarus. The country's Central Election Commission announced the final election results. In particular, 80.1% of voters supported incumbent President Alexander Lukashenko, 10.1% voted for Svetlana Tikhanovskaya, 1.67% for Anna Kanopatskaya, 1.2% for Andrey Dmitriev, and 1.14% for Sergei Cherechnya. Some 4.59% voted against all candidates.
Thousands took to the streets to protest what many believe was a rigged vote count. Riot police violently cracked down on protesters.
Belarus' Ministry of Internal Affairs said about 7,000 protesters had been detained in different cities since August 9. On the evening of August 13, the authorities started to release detainees.
On August 14, the European Union announced it did not recognize the outcome of the presidential elections in Belarus.
The March of Freedom, the largest protest in the history of Belarus, took place on August 16 in Minsk. Hundreds of thousands of people joined in.
On August 20, the Prosecutor General's Office opened a criminal probe into the attempt by the opposition to "seize power."
Lukashenko has repeatedly claimed "foreign interference" in the election and the external efforts to foment protests. He spoke with Russian President Vladimir Putin who had promised him comprehensive assistance upon request.
Belarusian Defense Minister Viktor Khrenin has warned of the possible use of army to disperse protesters rallying under the flags he claims were once used by Nazi troops.
Ukraine's Foreign Ministry said it was freezing all contacts with Belarus amid the moves and statements by the Belarusian side.