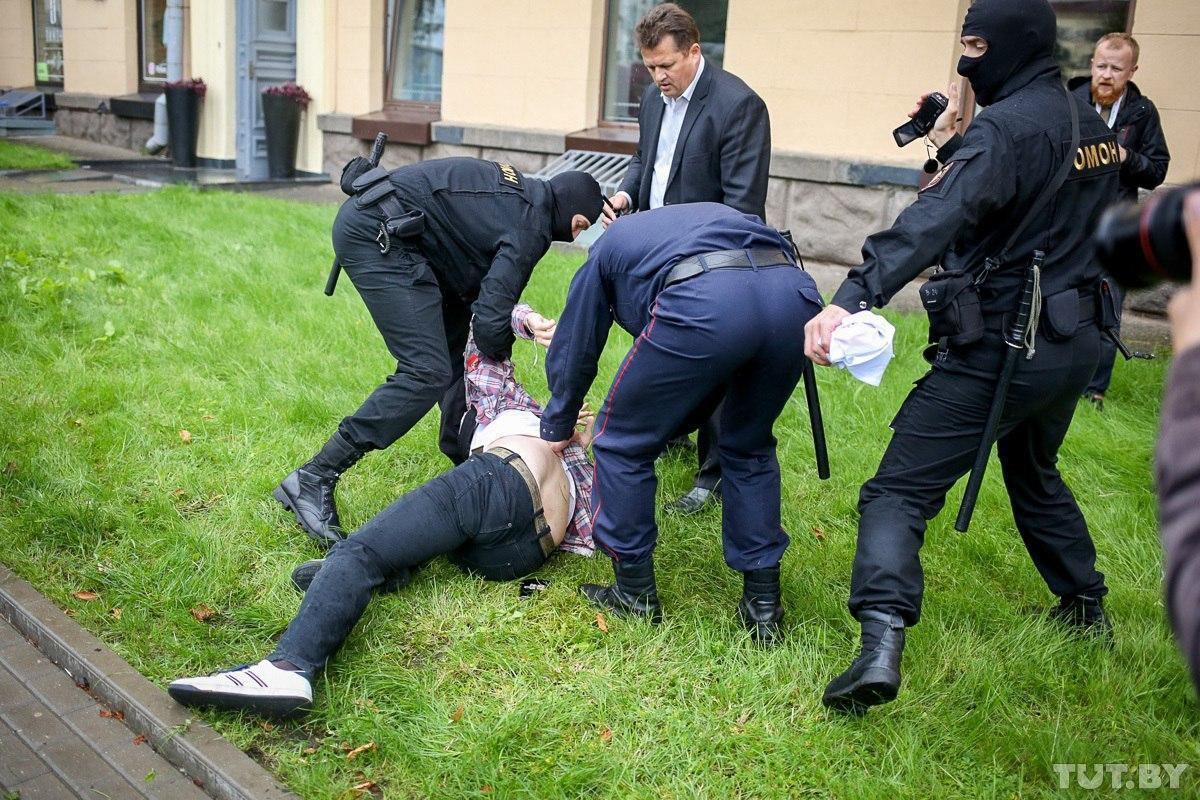 TUT.by
Belarusian students took to the streets in the capital city of Minsk on Knowledge Day, September 1, to demand that political prisoners be released from custody and fair elections be held in the country.
Students of the Minsk State Linguistic University (MSLU) are collecting signatures for a petition calling for fair elections, TUT.BY reported on September 1.
TUT.by
They proposed that Belarusian Minister for Foreign Affairs Vladimir Makei who arrived at the university sign the document. But the latter, as well as the rector of the university, refused to sign it.
Young people are arranging in columns, moving along the central streets of the city. Meanwhile, security forces cordoned off the MSLU, according to TUT.by.
A local journalist reported on detentions of students in the area of Victory Square and the bridge across the Svislach River.
Read alsoBaltic States declare Belarus' Lukashenko persona non grataIncumbent President Alexander Lukashenko is currently on a working trip to the town of Baranavichy. He attended an assembly at a local community college and spoke with locals.
Belarus election and protests: background, reactions
Presidential elections were held in Belarus on August 9. The Central Election Commission said over 80% of voters supported incumbent President Alexander Lukashenko, while his main rival, a political novice Svetlana Tikhanovskaya, gained just over 10%.
Thousands of Belarusians who believe the vote count was rigged took to the streets to protest election results. Security officials violently slammed on protesters, detaining thousands, beating and injuring many in captivity.
On August 19, leaders of EU member states agreed to impose sanctions on Belarus in response to falsified vote count and the use of violence against protesters. They have not recognized the presidential election results.
Ukraine has joined the EU declaration on Belarus. Ukrainian Foreign Minister Dmytro Kuleba said that Ukraine in no way intends to interfere in Belarus' internal affairs, while remaining ready to assist in settlement efforts.