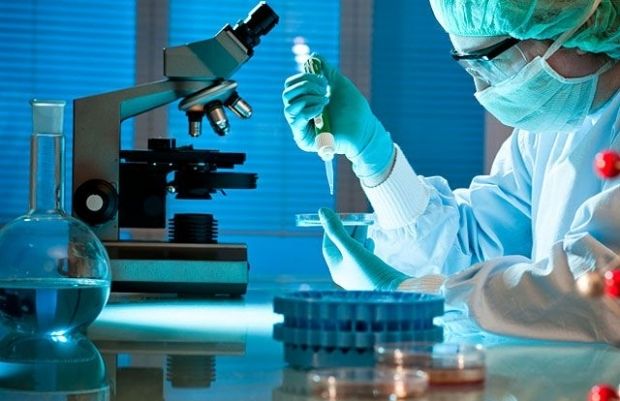 Photo from newsru.co.il
Italian researchers claim to have developed a vaccine that can neutralise the coronavirus in human cells.
Tests carried out at Rome's Lazzaro Spallanzani Hospital, which specialises in infectious diseases, generated antibodies in mice that work in human cells, according to The Independent.
"This is the most advanced stage of testing of a candidate vaccine created in Italy," said Luigi Aurisicchio, chief executive of Takis, the company working on the treatment.
"According to Spallanzani Hospital, as far as we know we are the first in the world so far to have demonstrated a neutralisation of the coronavirus by a vaccine," he told the Italian news agency Ansa.
"We expect this to happen in humans too."
"Human tests are expected after this summer," Mr Aurisicchio said.
Read alsoChinese scientists successfully conduct first animal trials of inactivated coronavirus vaccine
He added: "We are working hard for a vaccine coming from Italian research, with an all-Italian and innovative technology, tested in Italy and made available to everyone.
"In order to reach this goal, we need the support of national and international institutions and partners who may help us speed up the process."
After a single vaccination, the mice developed antibodies capable of blocking the virus from infecting human cells, Mr Aurisicchio claimed.
He said researchers observed that five candidate vaccines generated a large number of antibodies and they then selected the two with the best results.
The candidate vaccines were based on the genetic material of the "spike" DNA protein that the coronavirus uses to enter human cells.
The next tests to be conducted will aim to determine how long the immune response lasts.
Last week, experts at the University of Oxford said the first results of their coronavirus vaccine trials could be ready by as early as mid-June.
The institution also announced a new partnership with British-Swedish pharmaceutical giant AstraZeneca.
Human trials of the vaccine developed at the university's Jenner Institute began last month, with hundreds volunteering to be part of the study.