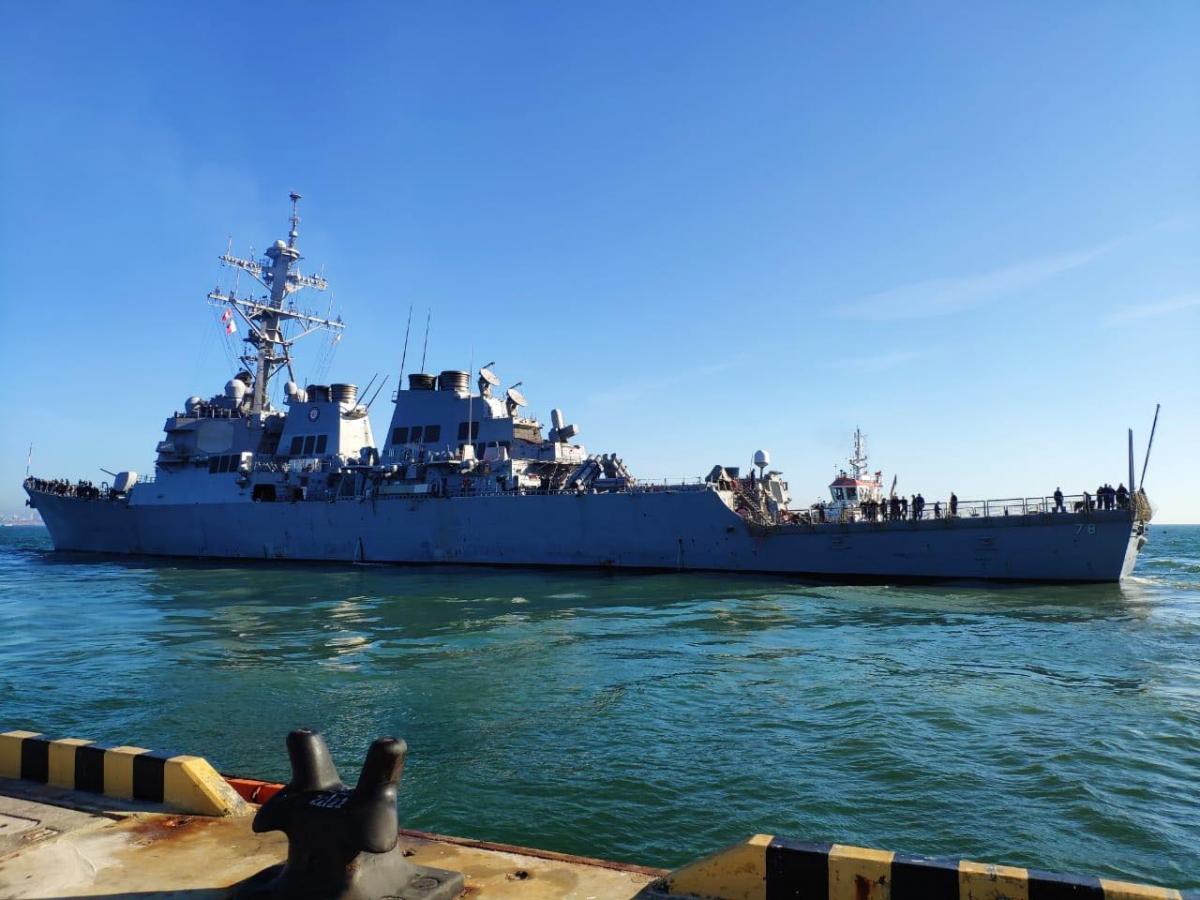 Photo from facebook.com/sbu.odessa
The Arleigh Burke-class guided-missile destroyer USS Porter (DDG 78) began its northbound transit to the Black Sea, July 19, 2020, to enhance regional maritime stability by participating in the 20th iteration of U.S.-Ukrainian cohosted exercise Sea Breeze 2020.
Read alsoUSS Porter en route to the Black Sea
"Porter's return to the Black Sea reaffirms U.S. 6th Fleet's and the U.S. Navy's commitment to our NATO allies and partners," said Vice Adm. Gene Black, commander of U.S. 6th Fleet. "Our participation in multinational exercises like Sea Breeze are a tangible representation of U.S. resolve for the collective defense of Europe."
It is reported Sea Breeze seeks to build combined capability and capacity to ensure maritime regional security and foster cooperative relationships among partnering nations. Sea Breeze is in its 20th iteration and is scheduled to involve 2,000 personnel from nine nations, comprised of 27 ships and 19 aircraft.
Nations scheduled to participate in Sea Breeze 2020 include Bulgaria, France, Georgia, Norway, Romania, Spain, Turkey, Ukraine, and the United States.