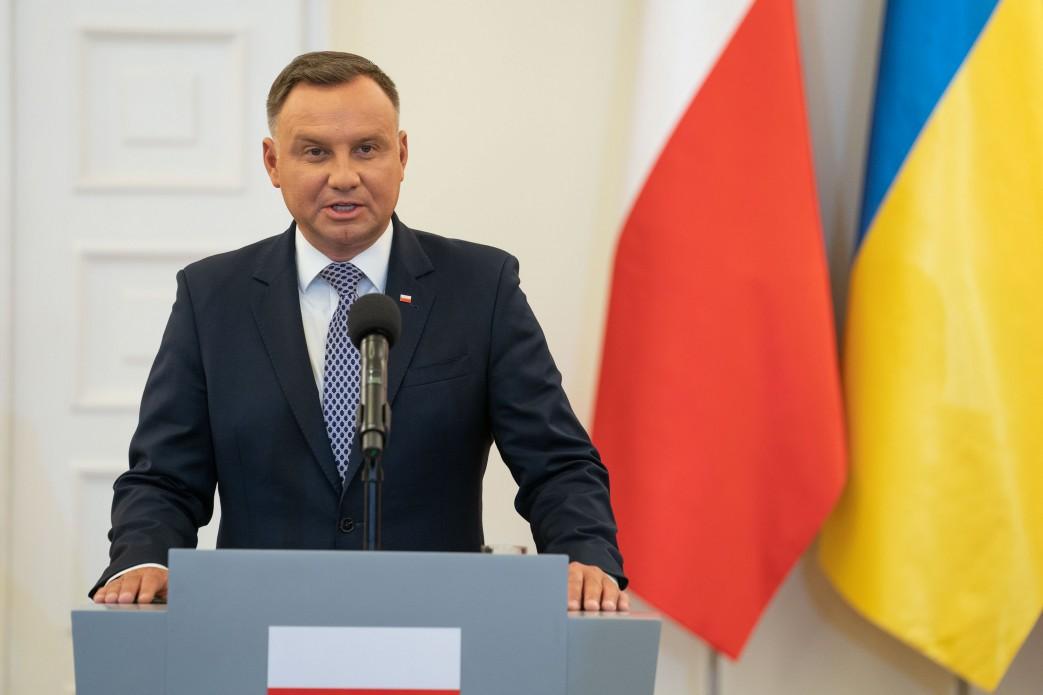 Andrzej Duda / president.gov.ua
Conservative incumbent Andrzej Duda has won Poland's presidential runoff election and secured another five-year term in office, according to provisional data announced by electoral officials on Monday.
With 99.97 percent of the ballots counted, Duda had 51.21 percent of the vote, while opposition-backed challenger Rafał Trzaskowski, the mayor of Warsaw, had 48.79 percent, the National Electoral Commission (PKW) said on Monday morning, according to Radio Poland.
The final official results of the vote are expected to be announced later in the day.
Read alsoPolish presidential election too close to call, incumbent marginally ahead – media
Voter turnout was 68.12 percent, according to the National Electoral Commission.
An updated exit poll released in the early hours of Monday had pointed to a slightly smaller gap between the two runoff contenders, putting Duda's second-round support at 51 percent vs. 49 percent for Trzaskowski.
Poland's governing conservatives last fall won parliamentary elections for a second consecutive term, and are looking to keep their grip on power by maintaining control of the presidency.
The Polish president has the power to veto legislation passed by parliament, a key prerogative in a country where traditionalists and liberals are bitterly divided.
In a first round of voting in the presidential ballot on June 28, no candidate won an outright majority, meaning a second round had to be held.
Duda won the most votes last month, garnering 43.5 percent. Trzaskowski was runner-up with 30.46 percent, according to the National Electoral Commission (PKW).