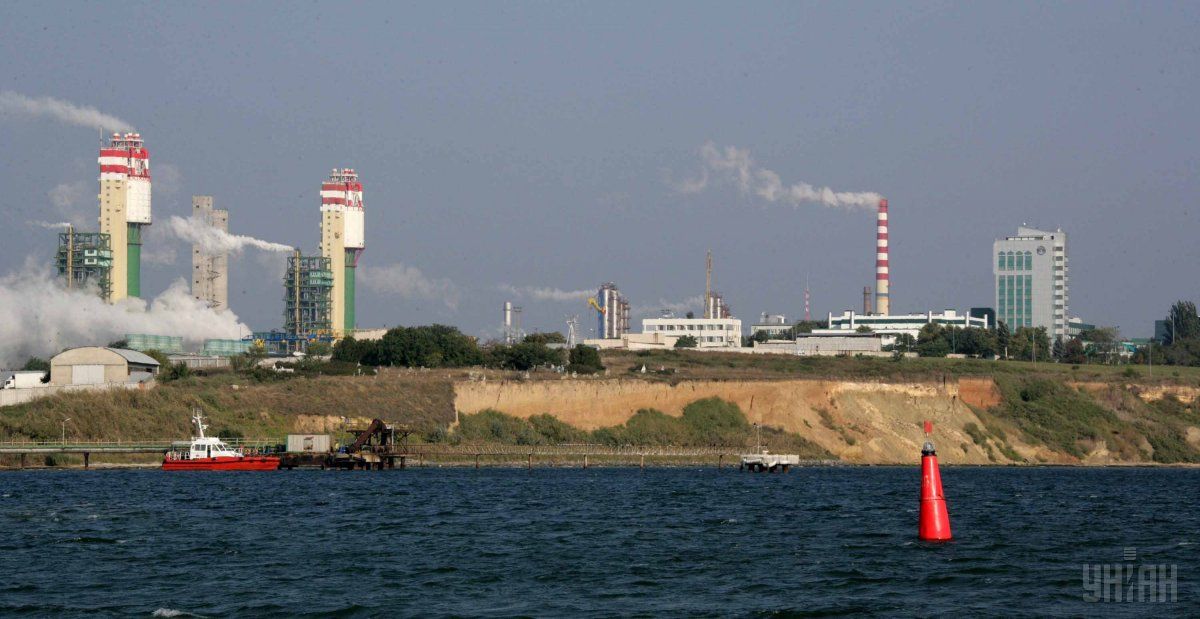 Photo from UNIAN
The government is expecting bids for a 99.567% stake in the OPP with a starting price of UAH 13.2 billion ($532 million) by 6:00 Kyiv time on July 18, according to the State Property Fund, which manages state asset sales, Bloomberg reports.
This is the second attempt to sell the factory since 2009. It employs about 3,800 workers and had output of 1.1 million tonnes of ammonia and 950,000 tonnes of urea in 2015.
Europe's largest country by area after Russia is under pressure to sell state companies to improve their efficiency and ease investors' concern over widespread corruption in the gigantic state sector. State enterprises generated a cumulative loss of more than $4 billion in 2014 as the government expects to get $12 billion in international aid this year to help boost economic growth and exports and stabilize the national currency.
"In case we don't get enough bids or if there's no sufficient number of authorized bidders, the second auction for OPP may take place in the autumn," Ihor Bilous, the chief of the State Property Fund said on Facebook. "It's not my goal to privatize at any cost." OPP sale terms require there be at least two bidders, one of them a non-resident.
Read alsoPrivatization watchdog seeks to ensure efficient sale of Odesa chemical plantDisposal of state-owned companies is among the government's main tasks after postponing sales of some of its main businesses, including power utilities. A new law to improve asset sales was approved by parliament in February after 18 attempts. Investors are still concerned about the imperfect judiciary in Ukraine and imposed capital controls on investments amid currency risks.
"It appears that the Ukrainian authorities are reluctant to auction off their failing companies at any price yet," said Lilit Gevorgyan, a senior economist at IHS Economics in London, adding that waiting for better market conditions is "the luxury they don't have at the moment. The sooner these failing enterprises are sold, the better for the Ukrainian public finances."
Odesky posted a net profit of UAH 211 million in 2015, according to the state stocks and securities commission. The plant swung to a net loss of UAH 419 million in the first quarter, compared with a profit of UAH 90 million a year earlier.
Read alsoInformal economic sector accounts for 40% of Ukraine GDP – Economy Ministry Ukraine's economic recovery is fragile and hinges on international support and investments. While gross domestic product rose 0.1% from a year earlier in the first quarter, it shrank 0.7% from the previous three months, the first contraction since an 18-month recession ended in the middle of last year.