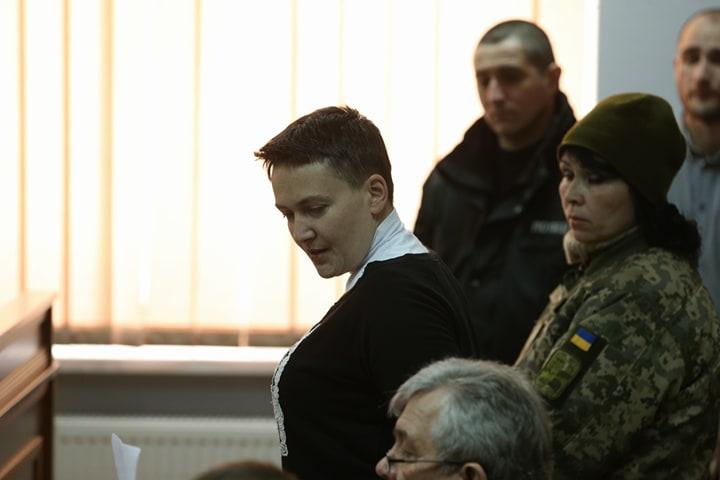 Photo from UNIAN
Ukrainian Prosecutor General's press secretary Larysa Sargan has said Ukrainian Prosecutor General Yuriy Lutsenko expects the investigation into the case of Ukrainian MP Nadiia Savchenko, suspected of preparing terrorist attacks and seizing state power, will last two or three months.
"The investigator says the probe will be completed within two or three months the latest, then the case will be submitted for examination, and then the relevant trial will begin," Sargan wrote on Twitter quoting Lutsenko as saying.
As UNIAN reported, the Verkhovna Rada on March 22 gave the greenlight to Savchenko's arrest.
Read alsoChief Prosecutor suspects Medvedchuk of plotting coup in Ukraine together with Ruban, Savchenko
Savchenko is charged with committing a crime under Part 1 of Article 109 (actions aimed at the forcible change or overthrow of the constitutional order or seizure of state power); Part 1 of Article 14 (preparations for a crime), Part 2 of Article 28 (committing a crime by a group of persons, a group of persons by prior agreement, an organized group or a criminal organization), Article 112 (an attempted attack on the life of a public figure), Part 3 of Article 258 (an act of terror); Part 1 of Article 258-3 (creation of a terrorist group or organization) and Part 1 of Article 263 (illegal possession of weapons, ammunition or explosives) of the Criminal Code of Ukraine.
Savchenko announced in the courtroom she would go on hunger strike. She assured she did not plan to flee Ukraine.
On March 23, Savchenko was arrested by a Ukrainian court for 59 days without bail on charges of plotting a coup and an act of terror in Ukraine.