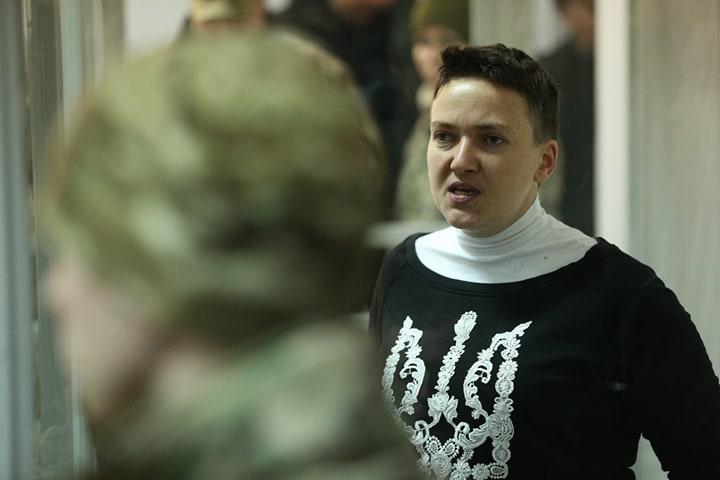 Photo from UNIAN
The Ukrainian police are conducting a search of the flat of Ukrainian MP Nadiia Savchenko, who is suspected of plotting terrorist attacks and seizing state power.
"Nadia's apartment is being searched as part of the investigation. Her lawyer Dmytro Bugay is present there. He is noting down his remarks," Savchenko's lawyer Oleh Solovei told the Ukrainian online newspaper Ukrayinska Pravda.
Read alsoChief prosecutor: Probe into Savchenko case will last two or three months
As UNIAN reported, the Verkhovna Rada on March 22 green-lighted the arrest of Member of Parliament Nadiia Savchenko, a former Ukrainian pilot released from a Russian prison as part of a prisoner-of-war exchange.
Ukraine's prosecutors charged Savchenko with plotting a coup and an act of terror in Ukraine, following an elaborate sting operation by SBU Security Service agents, who initially targeted former hostage swap negotiator Volodymyr Ruban. The latter is believed to have conspired with Savchenko.
On March 23, a Kyiv district court ruled that Savchenko be remanded in custody for 59 days without bail.
Savchenko is suspected of committing a crime under Part 1 of Article 109 (actions aimed at the forcible change or overthrow of the constitutional order or seizure of state power); Part 1 of Article 14 (preparations for a crime), Part 2 of Article 28 (committing a crime by a group of persons, a group of persons by prior agreement, an organized group or a criminal organization), Article 112 (an attempted attack on the life of a public figure), Part 3 of Article 258 (an act of terror); Part 1 of Article 258-3 (creation of a terrorist group or organization) and Part 1 of Article 263 (illegal possession of weapons, ammunition or explosives) of the Criminal Code of Ukraine.
On March 29, the Kyiv City Court of Appeals upheld the decision of the first instance court to keep Savchenko behind bars for a period of 59 days until May 20.