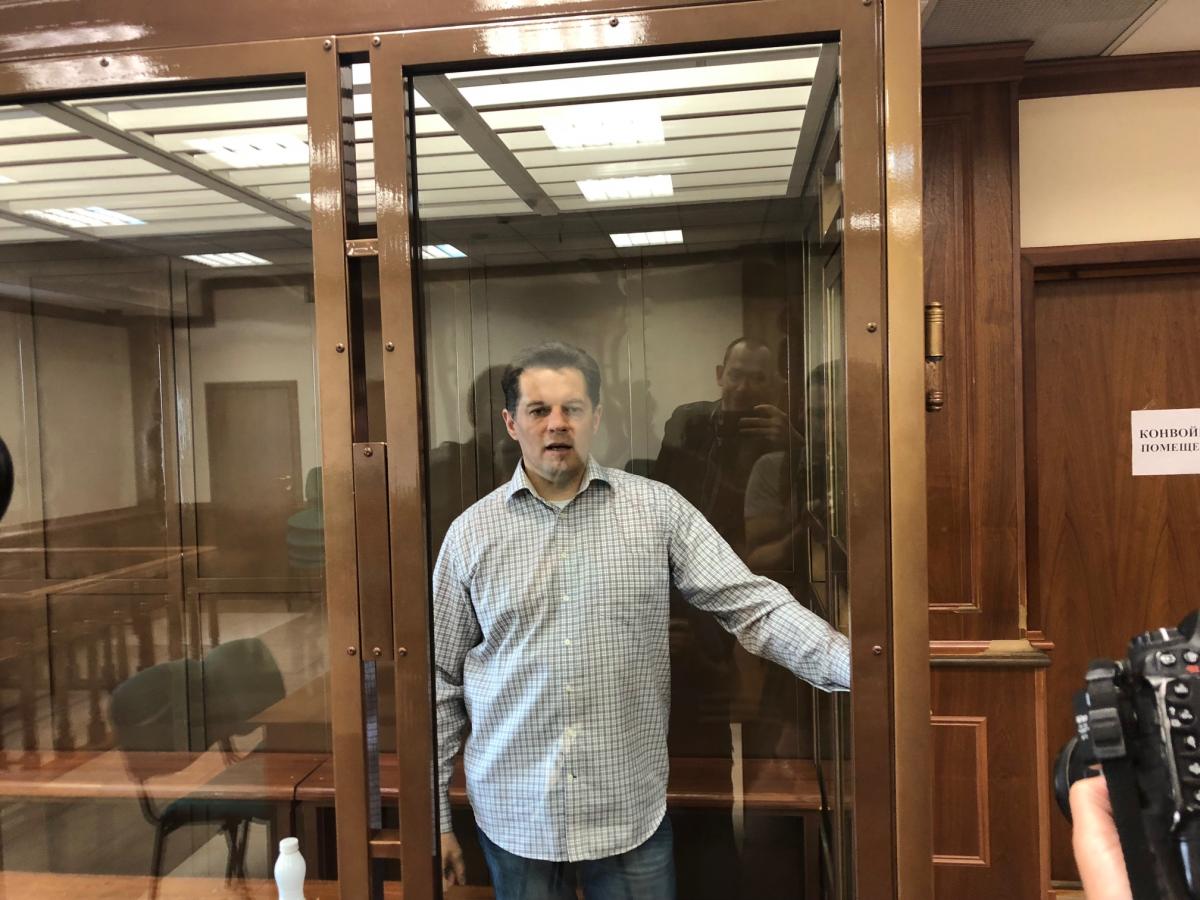 Photo by Roman Tsymbaliuk
Over the past 5 days, since Ukrainian Parliament's Human Rights Commissioner Liudmyla Denisova went to Russia to visit Ukrainian political prisoners held in Russian prisons, she has already been denied access to Oleh Sentsov, Mykola Karpiuk and, today, a Ukrainian journalist Roman Sushchenko, according to Iryna Gerashchenko, First Vice Speaker of the Verkhovna Rada of Ukraine.
The administration of Moscow's notorious prison, Lefortovo, issued a no-go despite a relevant request for the visit produced by the Ombudsperson, along with a court decision.
 "I was just informed that Liudmyla [Denisova] was denied access to Lefortovo where R.Sushchenko and other Ukrainians are being held. Her request for a visit and the relevant documents were forwarded for consideration to the federal penitentiary service, although the issue should be considered and decided on at the level of the prison chief," Gerashchenko wrote on Facebook.
The Vice Parliament Chair noted that despite a valid court ruling granting Denisova a visit to Sushchenko, she was not allowed to see the Ukrainian prisoner after waiting for hours for a relevant access to be granted.
According to Gerashchenko, despite the agreements reached at the highest level, Denysova, who has been in the Russian Federation for 5 days already, was not admitted to any of the Ukrainian political prisoners held there.
Read alsoKremlin fails to explain access denial as UA Ombudsperson not allowed to visit Sentsov
"Today, a meeting should be held between L. Denisova and her Russian counterpart T. Moskalkova. The Ukrainian obmudswoman will raise the issue of non-compliance by the Russian side with the agreements of the two presidents on the access of authorized persons to the detainees," the Vice Speaker of the Verkhovna Rada said.
As UNIAN reported earlier, an Ukrinform correspondent in France, Roman Sushchenko, was arrested by the FSB upon his arrival in Moscow September 30, 2016. Security agents claimed he was in fact a Ukrainian military intelligence operative and charged him with "espionage."
On March 27, 2018,  the Moscow court began a closed-doors trial in the Sushchenko case. The prosecution requested a 14-year sentence. On June 4, the Moscow City Court sentenced Sushchenko to 12 years in a high-security colony.