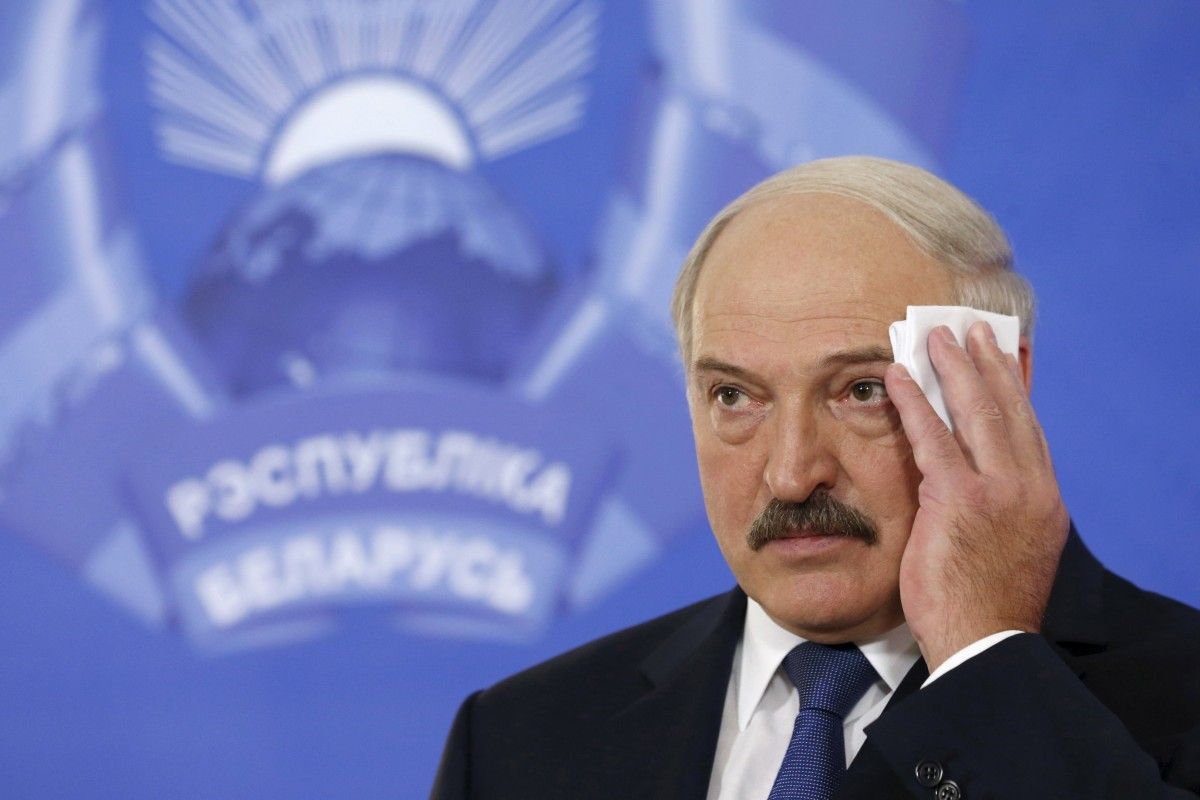 REUTERS
Since 2014, Belarus has turned from Russia's loyal ally to a neutral mediator between the West and Moscow, according to a U.S.-based private intelligence and analytic company Stratfor.
In 2011, Belarus was firmly within Russia's orbit and completely isolated from the West politically. A crackdown on protests after the 2010 presidential elections, in which the long-serving President Alexander Lukashenko secured his fourth term in a controversial vote, led the European Union and United States to impose sanctions on the country and its top officials, including Lukashenko. Russia was Belarus' major and only ally," Stratfor wrote in a report titled "Belarus, the Borderlands and the U.S.-Russia Standoff."
However, the situation in Belarus changed dramatically in 2014 after the Euromaidan uprising in Ukraine, when Lukashenko realized that his survival could be at risk if he did not adapt to the changing geopolitical winds.
Read alsoTwo sailors of Crimean ship seized in Ukraine flee to Belarus with Russian-issued passports
"After Euromaidan, he adeptly repositioned — or rather rebranded — Belarus from being a stalwart Russian ally isolated from the West to being a mediator between Russia and the West in their standoff over Ukraine, talking to and working with both sides. Minsk became one of the primary negotiating sites for officials from Russia, Ukraine and the European Union, and the primary agreement to address the conflict became known as the Minsk Protocol. Lukashenko turned his country's geographic liability into a geopolitical advantage, ensuring that the Ukrainian conflict didn't spread to Belarus and that Minsk would be seen as a favorable neutral site for diplomacy (not unlike Switzerland during World War II or Finland during the Cold War)," the report says.
As UNIAN reported earlier, Belarus President Alexander Lukashenko harshly criticized Russia over the attempts to "privatize" victory over the Nazi Germany.
Read alsoPoroshenko rejects Belarus involvement in Donbas peacekeeping mission - media
At the same time, it was in the Belarus territory where a Ukrainian teenager Pavlo Hryb was abducted by the Russian FSB in August 2017 to further reemerge in a Russian prison in Krasnodar where he is being tried on trumped-up "terrorism" charges.
In September 2017, Ukrainian Foreign Minister Pavlo Klimkin called on Ukrainians to weigh their plans to travel to Belarus in the wake of the incident, stressing that, apparently, the Russian intelligence present a threat to Ukrainian nationals, including in the territory of Belarus.
Belarus also remains engaged in joint military exercises with Russia. The latest major drills, West 2017, were long in the focus of NATO allies and Ukraine, concerned over their possible use as a pretext for extending the scale of Russian aggression. 
Ukrainian ambassador to Belarus Ihor Kizim said Ukraine would never have remain calm toward any military exercises involving Russia