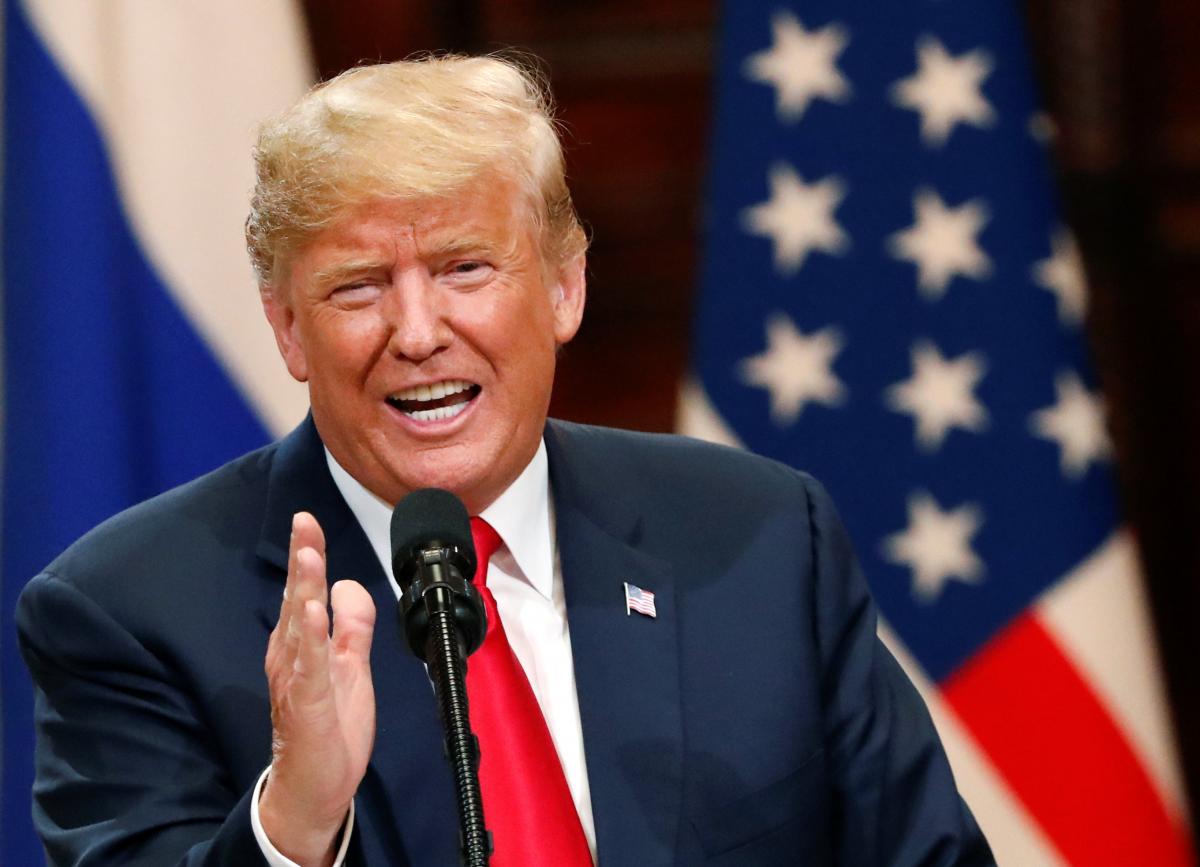 REUTERS
U.S. President Donald Trump never mentioned Ukraine during a joint press conference with Russian President Vladimir Putin in Helsinki following eye-to-eye talks between the two leaders.
At the same time, the American leader spoke about the situation in Syria, Iran, the DPRK, and other areas, without mentioning either the conflict in Donbass or the annexation of Crimea, TSN reports.
Trump said that the meeting with Putin was "constructive" and that he hoped to improve relations with Russia after the Helsinki summit, calling it "a good start."
At the same time, Putin twice mentioned Ukraine.
The first time was when he said that the presidents had discussed the situation in Donbas. The Russian leader said: "We paid special attention to the bona fide implementation of Minsk accords by Kyiv. At the same time, the U.S. could be more decisive in nudging the Ukrainian leadership, encouraging them  to work actively to this end."
The second time was when Putin said Russia was ready to continue gas transit via Ukraine in case a gas dispute is resolved in the Stockholm Arbitration Court.
As UNIAN reported, Putin has also confirmed that Donald Trump's position on Crimea is that the Ukrainian peninsula has been annexed illegally.