Klimkin: Russia not interested in Donbas peace, seeking to ruin Ukraine
The Foreign Minister believes that Russia will resort to steps aimed at the collapse of Ukrainian statehood.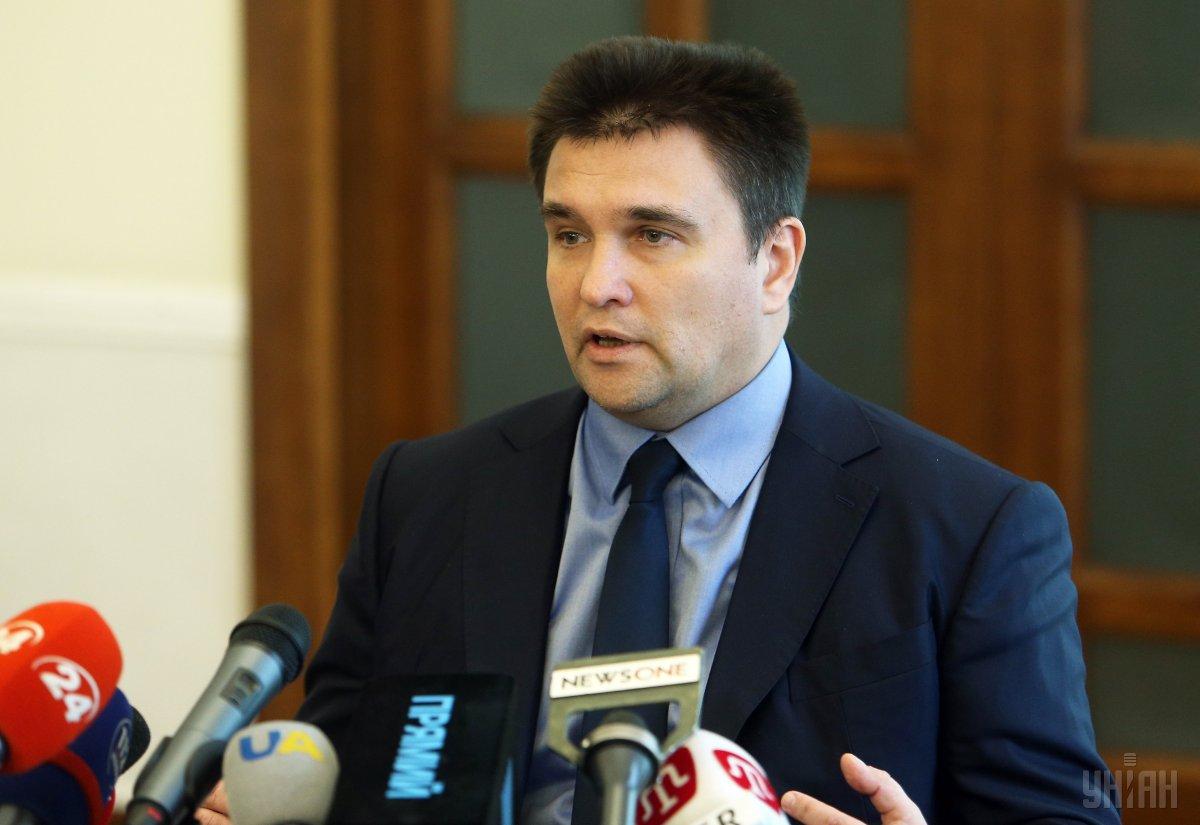 Photo from UNIAN
Minister of Foreign Affairs of Ukraine Pavlo Klimkin emphasizes that the Russian Federation is not interested in normalizing the situation in Donbas because in fact the Kremlin is willing to ruin Ukraine.
"Many experts and journalists are calling me to comment on the Russian proposal for a "referendum in Donbas. I've not seen the proposal, and, as a rule, I don't comment on what I haven't seen. But I will briefly address this brazen idea: no one, literally no one believes in any possibility of free and fair expression of will in Donbas in the conditions of Russian occupation," Klimkin stressed.
"Besides, everything is clear about political and legal aspects, but one thing should be correctly understood: Russia doesn't care about Donbas and about our Ukrainian citizens in Donbas, of course, either," the Foreign Minister stressed.
"Remember the Russian passages about the federalization of Ukraine, and you will immediately understand that this is not about Donbas. It is a kind of 'rehearsal' that the Kremlin regime will be pushing through to ruin our country. They will not succeed!" Klimkin assured.
As UNIAN reported, according to Bloomberg, Vladimir Putin during a June 16 meeting in Helsinki with Trump suggested holding a referendum on the status of the territories in the occupied Donbas.
At the same time, the White House said Friday that President Trump was "not considering supporting" Russian President Vladimir Putin's proposal to hold a referendum in eastern Ukraine.
National Security Council spokesman Garret Marquis said the Minsk Agreements is the process that should be followed to achieve peace in the region, and that "these agreements do not include any option for referendum."
If you see a spelling error on our site, select it and press Ctrl+Enter