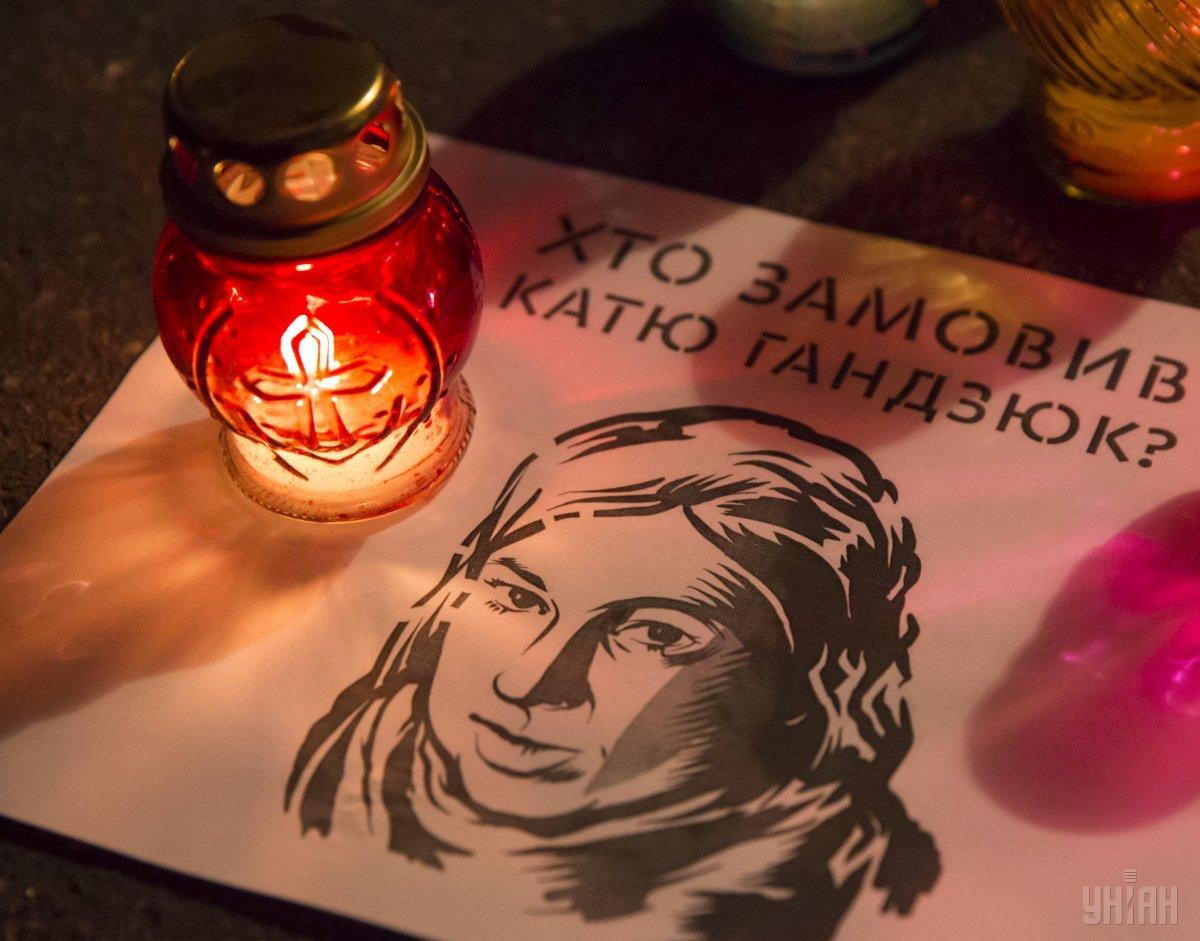 Photo from UNIAN
The Verkhovna Rada, Ukraine's parliament, has passed a resolution to establish an interim investigation commission of the Verkhovna Rada to probe into attacks on Kateryna Handziuk and other public activists.
The relevant decision was backed by 259 MPs.
The resolution provides for electing Ukrainian independent MP Boryslav Bereza as chairman of the commission, as well as Ukrainian MP from the Bloc of Petro Poroshenko (BPP) faction Serhiy Alekseev as deputy chairman of the commission.
Read alsoAmnesty International: Legacy of murdered Handziuk must be end of attackers' impunity
Other members of the commission are Yuriy Bulhak, Valeriy Karpuntsov, Mustafa Nayyem, Maksym Savrasov, Vasil Yanitsky (all from the BPP faction); Ihor Alekseev, Sergey Vysotsky, Anton Gerashchenko (all from the People's Front faction); Yuriy Pavlenko and Dmitriy Shpenov from the Opposition Bloc faction; Lena Sotnyk from the Samopomich faction; Ihor Lutsenko from the Batkivshchyna faction; Ihor Mosiychuk from the Radical Party faction; Andriy Shypko from the Vidrodzhennya (Revival) Party group; Yevhen Ribchinski from the Volya Narodu (People's Will); and Iryna Gerashchenko and Ostap Yednak as independent MPs.
The resolution defines the commission's tasks. In particular, the verification of information regarding the attacks on Kateryna Handziuk and other public activists; checking the progress of the investigation by Ukrainian law enforcement agencies into attacks on Handziuk and other public activists; establishing, collecting information and obtaining explanations from individuals and/or enterprises, institutions, organizations, central and local executive authorities and local governments, as well as their officials involved in the implementation of activities related to the range of issues, for which the commission is formed.
Read alsoEU on Handziuk's murder: Tangible steps needed to reverse attacks against activists
As UNIAN reported earlier, Kherson activist, adviser to the Mayor of Kherson and acting manager of affairs at Kherson City Council's executive committee Kateryna Handziuk on July 31 survived an act of acid throwing. Handziuk's injury was over 30% of the total body surface area, and doctors assessed her condition as serious.
She was transferred to a Kyiv hospital, where died on November 4 after long treatment. She reportedly died of a blood clot.
Police originally qualified the attack on the official as an attempted murder committed with extreme cruelty, then its status was changed to completed murder.
Six suspects were detained, one of whom, Mykola Novikov, was later released from custody as charges against him were dropped.
Three suspects – Vyacheslav Vishnevsky, Volodymyr Vasyanovych, and Viktor Horbunov – are now under house arrest.
The alleged organizer of the assassination, Serhiy Torbin, remains in custody. His arrest has recently been extended until December 3.
Mykyta Hrabchuk is also under arrest.
Previously, human rights and NGOs made public an open letter demanding a public report on the investigation of the Handziuk case. They demand the resignation of Prosecutor General Lutsenko and Interior Minister Arsen Avakov.
Today, November 6, Ukrainian Prosecutor General Yuriy Lutsenko announced his plans to resign amid a notorious situation caused by the death of Kherson activist Kateryna Handziuk after an acid attack on her.