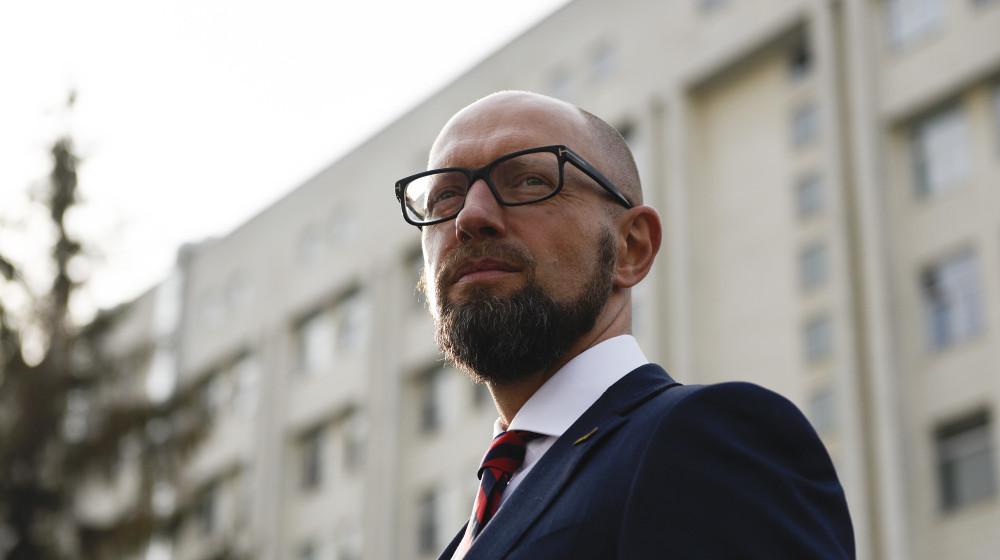 nfront.org.ua
Leader of the Popular Front Party, former prime minister of Ukraine Arseniy Yatsenyuk says that Viktor Medvedchuk is Putin's direct representative in Ukraine, not just the Kremlin agent as some claim.
Speaking with Radio Novoye Vremya, Yatsenyuk stressed that the next parliamentary elections "are perhaps even more important than the presidential elections."
"No one knows who will the next president be. In the U.S., no one knew that Trump would be president, and now you see how it turned out. And few people expected there would be Brexit. I can bring dozens of such examples. So let's see who the Ukrainian people will vote for," he said.
Read alsoExpert elaborates on Kremlin strategy for Ukraine's election period
At the same time, the leader of the Popular Front said that in no case must pro-Russian forces be allowed to take revenge: "This is my political position."
"Where can they go for a revenge? This could be in presidential elections and they will definitely try this in parliamentary elections," he stressed.
In particular, Arseniy Yatsenyuk recalled Viktor Medvedchuk: "He feels very comfortable in Ukraine, and he's not just Russia's asset. He's not someone's 'hand' or an 'agent.' He is [Vladimir] Putin's representative in Ukraine. That is, he is the aggressor's representative in Ukraine. And his political entourage is a concentration of anti-Ukrainian forces."
"The name of the next prime minister and the composition of the Cabinet and the ruling coalition will be no less decisive than the name of the winner of the presidential race in 2019," said Arseniy Yatsenyuk.