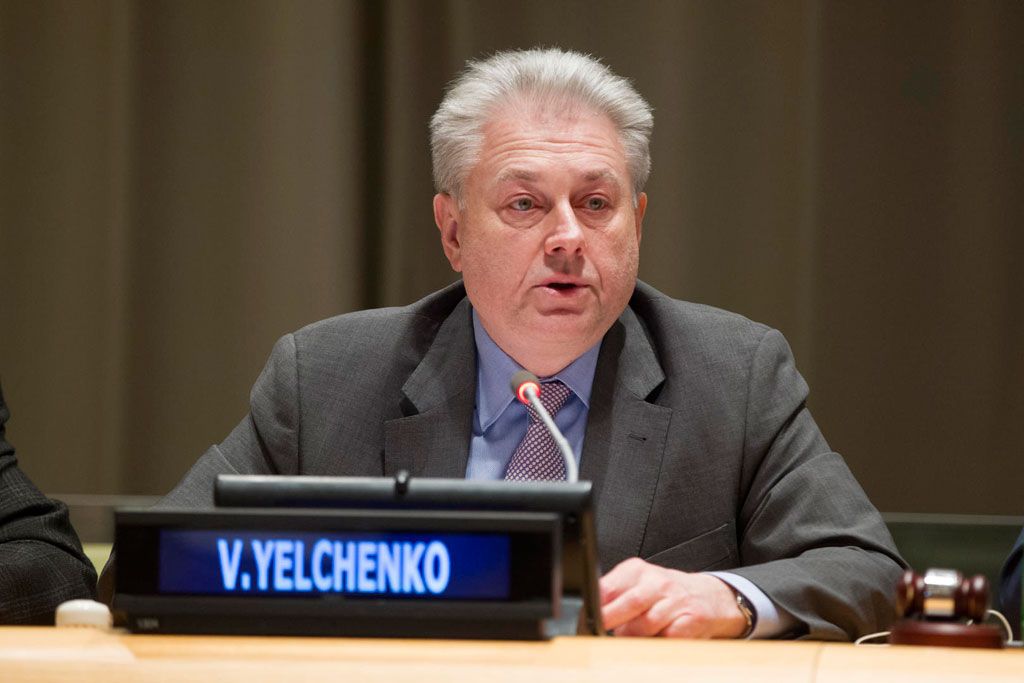 ukraineun.org
Volodymyr Yelchenko, Chairman of Ukraine's Permanent Mission to the United Nations, has stressed Ukraine's position in favor of phasing out veto powers in the UN Security Council.
"It is important to find an active model of UN participation in addressing the complex challenges Ukraine is facing in the context of the ongoing Russian aggression – in the political, security, and humanitarian dimensions," Yelchenko wrote in an op-ed for the Dzerkalo Tyzhnia weekly.
The Ambassador has added that Ukraine has taken a pro-active position on the issue of reforming the UN Security Council.
The diplomat is convinced there should be more Eastern European states in the body.
Read alsoRussia, being aggressor state, cannot veto Ukraine's accession to EU, NATO – Poroshenko
"Also, our state consistently supports the phased abolition of the veto right, which is especially important against the background of aggression against Ukraine waged by Russia, one of the permanent UNSC members," wrote Yelchenko.
"Due to Russia abusing the veto, the Council — be it during hearings on the Russia-Ukraine conflict, the downing of the Malaysian MH17 aircraft, or the Salisbury issue, or Syria — is paralyzed," Yelchenko stressed.
The envoy added that, if a permanent member of the Security Council is a party to a conflict, like the Russian Federation is in regards to Ukraine, they should be limited in its ability to use the veto on matters in which they are a party of interest.