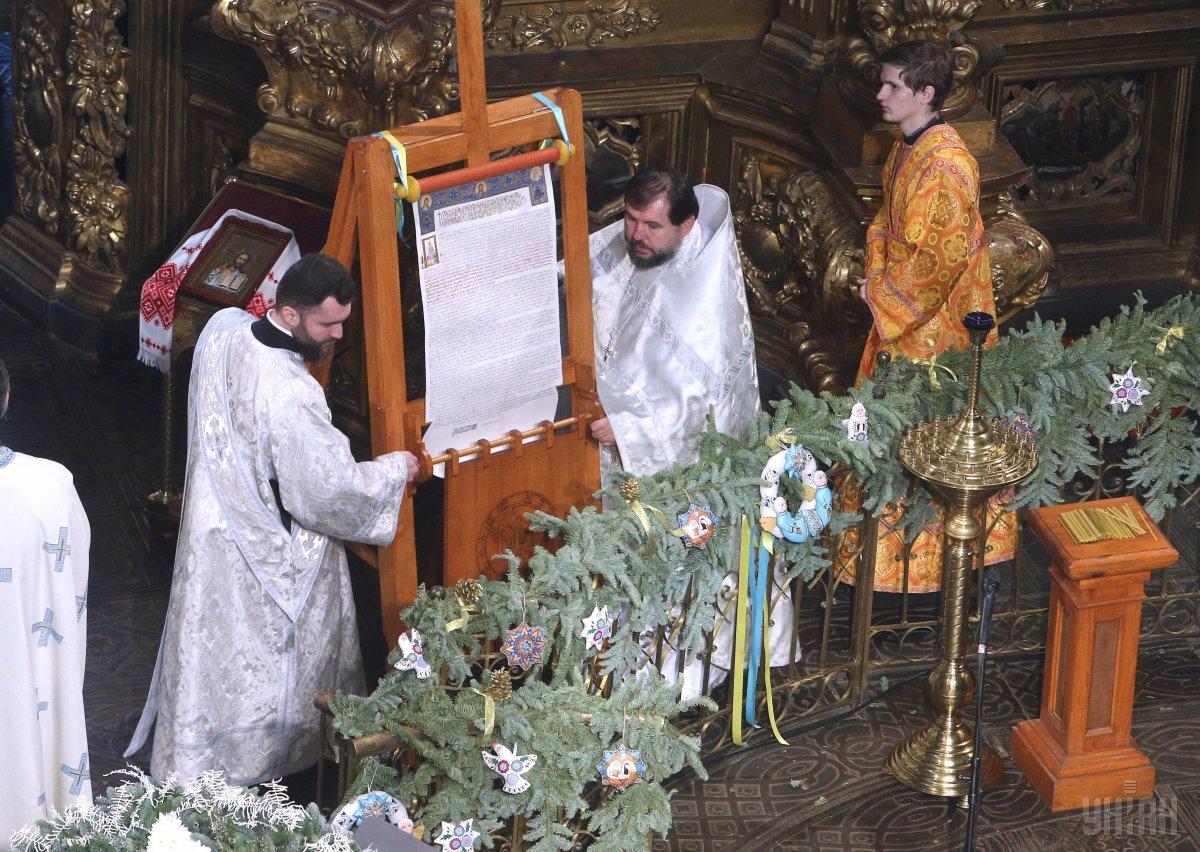 Photo from UNIAN
Russia has failed in its yet another attempt to question the completion of the process to grant the Orthodox Church of Ukraine full canonical independence, Ukrainian media report.
Some Russian resources began spreading fake news that the tomos of autocephaly of the OCU had not been signed by all members of the Holy Synod of the Ecumenical Patriarchate, the Information Resistance OSINT group wrote on its website, referring to the "Dukhovniy Front" ["Spiritual Front"] Facebook community.
As it often happens, a new batch of disinformation coming from Ukraine's northern neighbor can easily be debunked through simple fact-checking.
"It turned out that Russian propagandists compared the list of Tomos's signatories with ... the list of the Synod members of a previous convocation," writes the publication.
Read alsoTomos for Ukraine Church signed by all members of Constantinople Synod
"The new composition of the Holy Synod of the Ecumenical Patriarchate was elected in August 2018 and it is valid until March 2019," explains the article, adding that the list of members of the Holy Synod is available on the Patriarchate's website, so anyone is able to compare it with the signatures of the tomos of OCU autocephaly (in English).
As UNIAN reported earlier, the obtaining of autocephaly by the new Orthodox Church of Ukraine will spark resistance of anti-Ukrainian forces, which will only intensify their efforts aimed against the new Church, according to Archbishop of Chernihiv and Nizhyn Yevstratiy Zorya.
The opposing forces "have not stopped, they are not asleep, they understand the significance of what has happened and what will happen," said the Archbishop.
According to Poland's Gazeta Wyborcza, for Ukrainian believers, having their own independent church "is a very important step against the background of the war in Donbas and the Crimea occupation."
"Ukrainians will now gradually shift to their own church, abandoning that which the Kremlin controls. It will be a long, but inevitable, process despite Moscow's resistance. However, the creation of the OCU is also of historical significance," the report says.
"After all, Ukraine has ceased to be what Moscow called its 'canonical territory'," wrote Gazeta Wyborcza.