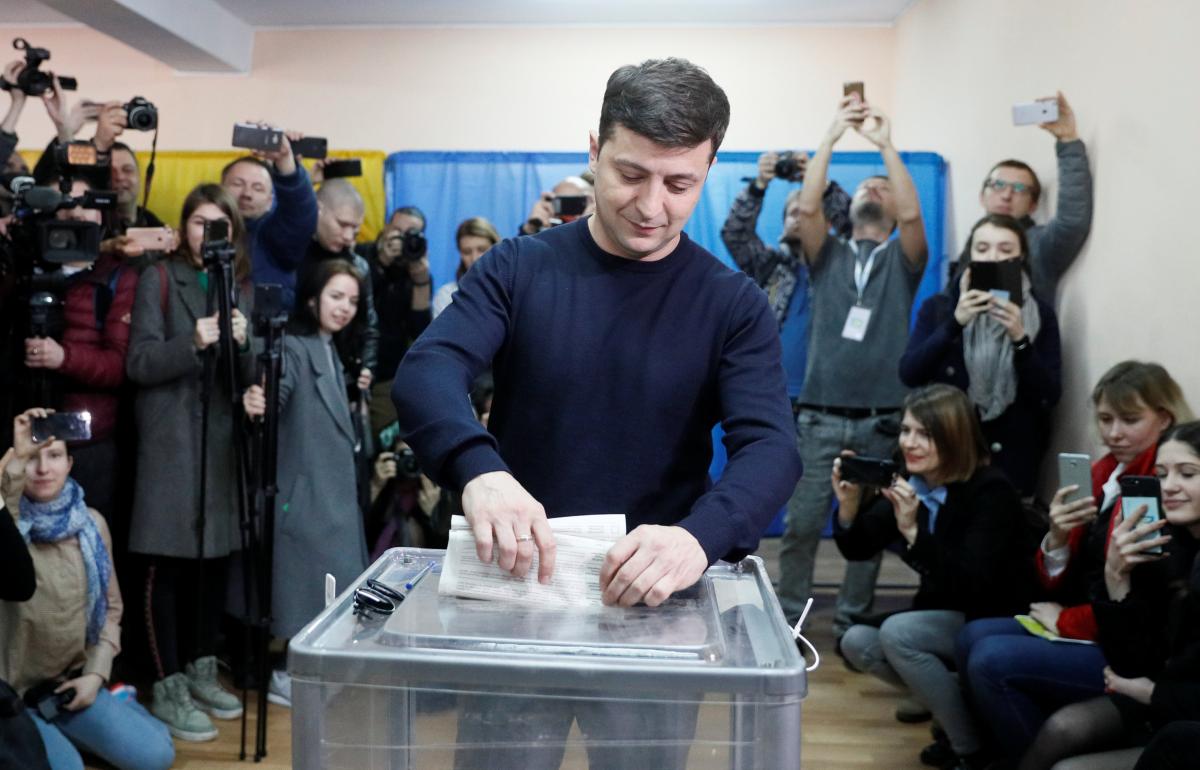 REUTERS
Ukrainian election frontrunner Volodymyr Zelensky's legal adviser, Iryna Venediktova, has said the foreign policy of the presidential candidate will be "100% pro-European" if he wins.
The candidate's team has met with diplomatic representatives of many European countries, she told Hromadske on April 4.
"We were able to convey and reassure them that [Zelensky's] course toward the EU and NATO is a firm one," she said.
"Volodymyr Zelensky's course will be 100% pro-European. The Association Agreement will be implemented," she added.
Read alsoUkraine election: Volodymyr Zelensky in major lead after all cast votes counted
According to Venediktova, Zelensky "remains on the course set by incumbent Ukrainian President Petro Poroshenko, and he will continue to follow it."
Venediktova also stressed Zelensky is not a "pro-Russian candidate."
"He is by no means a pro-Russian candidate, and this is the main message of his headquarters," she added.
As UNIAN reported earlier, the Central Election Commission processed 100% of the protocols of the precinct election commissions in the first round of presidential elections in Ukraine.
Data posted on the CEC website say showman Volodymyr Zelensky is confidently leading with 30.24% of the votes.
At the same time, 15.95% of voters cast their ballots in favor of incumbent President Petro Poroshenko.
Zelensky said on Wednesday, April 3, he was ready to hold debates with Poroshenko pending the second round of the presidential elections but named a number of conditions. In particular, the event should take place at Kyiv's Olympiyskiy Stadium, in front of the people of Ukraine. Moreover, all channels should be able to broadcast it live. Zelensky gave Poroshenko 24 hours for decision-making.
In turn, Poroshenko agreed to hold debates with Zelensky at the Olympiyskiy Stadium.