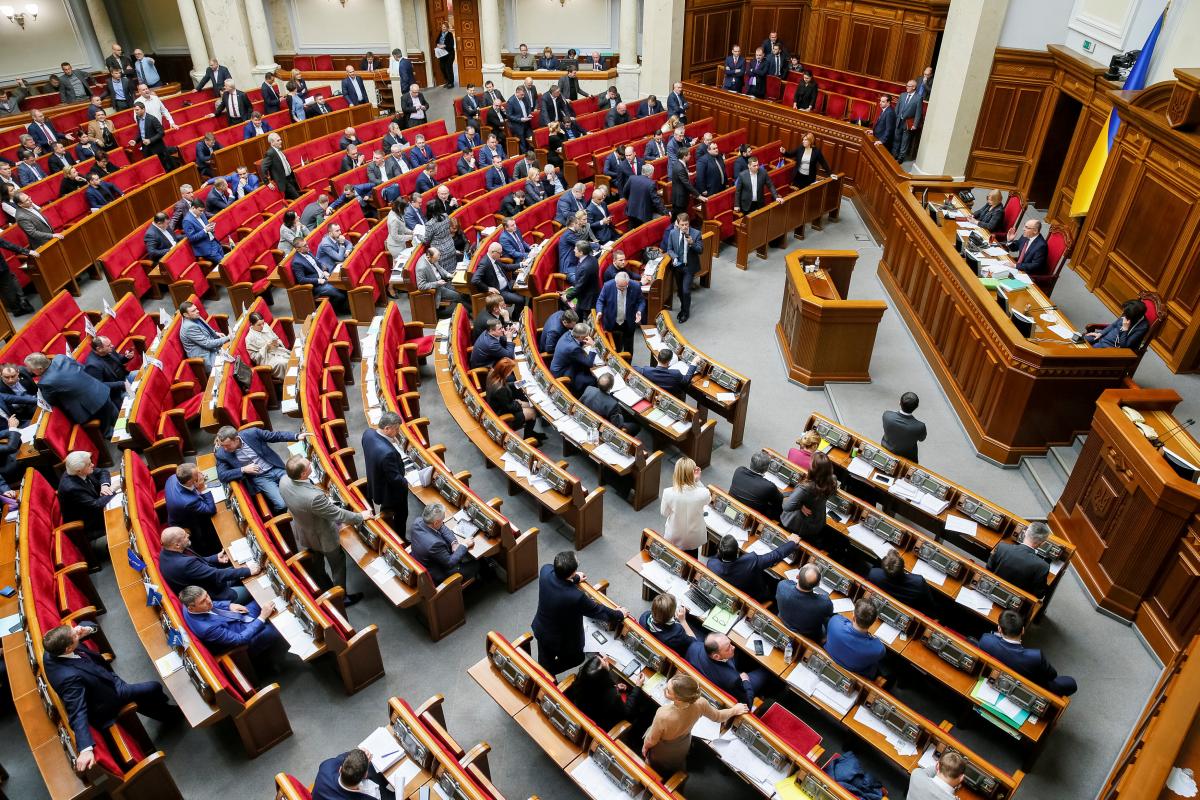 REUTERS
Ukrainian presidential candidate Volodymyr Zelensky has commented on whether he intends to dissolve the Verkhovna Rada, Ukraine's parliament, if elected president.
Zelensky is aware of the fact that the law provides for a short timeframe for such a move.
"I am afraid I won't have enough time. I will not be breaking the law. If we succeed in six months before the next [parliamentary] election when we have the right to dissolve parliament...," he said in an interview with RBC-Ukraine.
To the journalist's clarifying question whether he would dissolve the parliament if he had enough time, Zelensky said: "We'll consider this, yes. You understand it's in our interest."
As UNIAN reported, on April 10, member of the Batkivschyna parliamentary faction, Chairman of the Parliamentary Committee on Legislative Support of Law Enforcement Activities Andriy Kozhemiakin said the information had been spread in the Verkhovna Rada about the possibility of holding early parliamentary elections in July this year.
Read alsoZelensky reveals plans for Donbas
On April 14, incumbent President Petro Poroshenko said there were no constitutional grounds for the early termination of the Verkhovna Rada convocation.
On April 15, Chairman of the Verkhovna Rada of Ukraine Andriy Parubiy said the parliament would work until the end of October.
"Parliament will continue its work, and the government will continue its work, too, until the end of October. We have a well-considered plan for the development of the economy and raising social standards for Ukrainians. Both the Ukrainian parliament and the Ukrainian government will work on this program, regardless of the outcome of presidential elections," he said.
He stressed "no one can prevent" the parliament from implementing the reform package.
Parliamentary elections are scheduled for October 27, 2019.