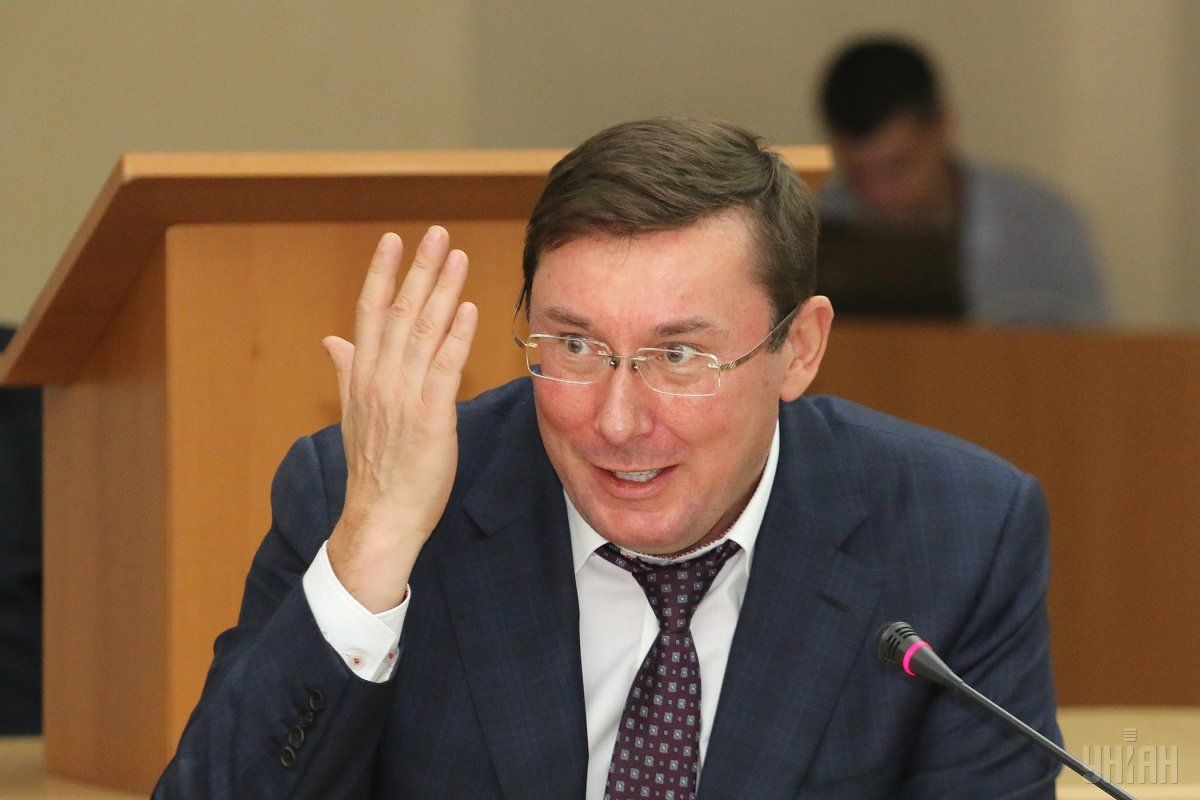 Photo from UNIAN
Yuriy Lutsenko, the Ukrainian Prosecutor General, believes that U.S. Ambassador to Ukraine Marie Yovanovitch, during her term in office, was biased in assessing the work of Ukrainian law enforcement agencies.
"Unfortunately, it so happened that the U.S. ambassador, now ex-ambassador [media reports say Yovanovitch will be recalled in May] did not always report objective information about the situation in our country, in particular, regarding law enforcement," Lutsenko told a Kyiv briefing Tuesday, Ukrayiniska Pravda reports.
He said, "the ambassador was too subjective in dividing people into friends and foes." In particular, she allegedly had the embassy's "favorites," ​​who were always right, and also "bad" people.
According to the PGO chief, among the embassy's favorites were MP Serhiy Leshchenko and National Anti-corruption Bureau Director Artem Sytnyk.
At the same time, the prosecutor general claims that NABU, the watchdog supported by the U.S. ambassador, has not become an effective investigative body.
Read alsoU.S. Ambassador to Ukraine Yovanovitch to be recalled – media
"The only argument can be results. While the PGO and our colleagues sealed 2,800 category B corruption-related verdicts, NABU had zero category A verdicts over the past three years. While we had UAH 112 billion of funds recovered, NABU had half a billion over the three years. I think this is the argument proving that someone has been working efficiently, while someone is close to be diagnosed with impotence," Lutsenko said.
Speaking about his contacts with Donald Trump's personal lawyer Rudy Giuliani, the prosecutor general noted that he wanted to use the acquaintance to ensure that "the U.S. President had a stable channel of information about Ukraine."
At the same time, he refuted claims, earlier voiced by MP Serhiy Leshchehnko, that he had been in contact with Giuliani to enlist U.S. support and remain in office.
As UNIAN reported earlier, in early March, Prosecutor General of Ukraine Yuriy Lutsenko, in an interview with Hill.TV, stated that during his first meeting after appointment with U.S. Ambassador Marie Yovanovitch, she allegedly handed him a list of "do-not-prosecute" list. In the same interview, Lutsenko complained that his agency had never received $4 million of the promised U.S. aid.
Later, Lutsenko walked back his "do-not-prosecute" list accusations against Ambassador Yovanovitch.