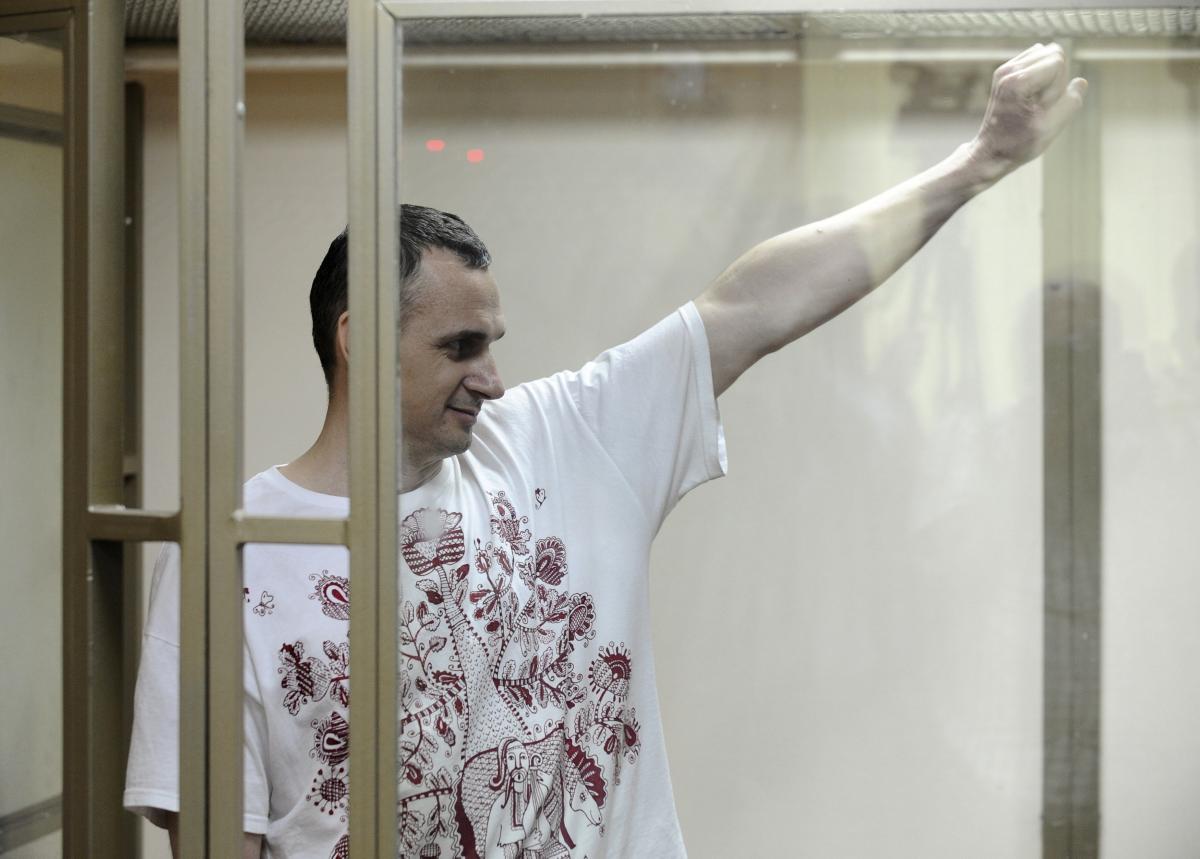 REUTERS
Ukrainian President Volodymyr Zelensky has declared readiness to exchange Ukrainian film director and political prisoner Oleh Sentsov sentenced in Russia on trumped up terror charges for chief of Russian RIA Novosti's Kyiv office Kirill Vyshinsky tried in Ukraine for subversion and high treason related to information warfare.
"If we are talking about goodwill and if we really want this time to come soon, [if want] it to happen. We are ready to swap Vyshinsky… for Sentsov. This is an option, but it is not a bargaining chip. We wanted to get all our political prisoners, all our military back," Zelensky said, speaking at the Ministry of Defense of Ukraine, according to an UNIAN correspondent.
"We said we are ready with regard to Mr. Vyshinsky. If these are the first normal steps, if this is what the conditions are, we are ready. Let's have it this way: we give you Mr. Vyshinsky, you give us back Mr. Sentsov," the president said.
Read alsoZelensky issues statement regarding Ukrainian POW sailors
Zelensky stressed the two men should be released simultaneously.
As UNIAN reported earlier, Ukrainian President Volodymyr Zelensky's Office offered the Kremlin to simultaneously free chief of Russian RIA Novosti's Kyiv office Kirill Vyshinsky, who is on trial in Ukraine, and Ukrainian film director Oleh Sentsov, illegally imprisoned in Russia.