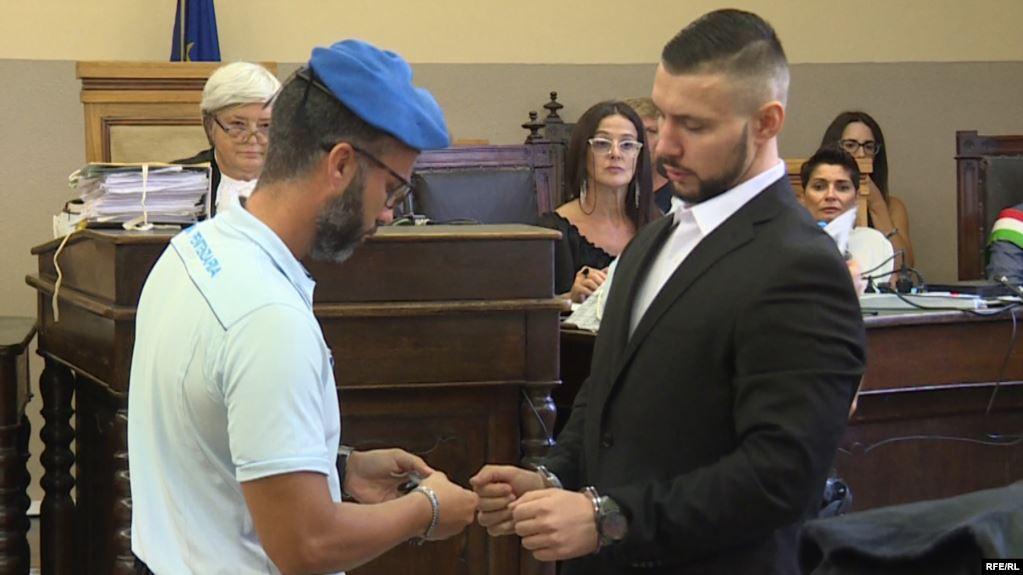 radiosvoboda.org
Ukrainian Foreign Minister Pavlo Klimkin is convinced the European Court of Human Rights (ECHR) will find Ukrainian guardsman Vitaliy Markiv, jailed in Italy for 24 years, not guilty.
"We all understand decisions to be taken by next courts will be different, and what is happening is the result of Russia's deliberate and very targeted efforts and hype. When we appeal to the cassation court and then the ECHR, it will find him not guilty since there is no evidence there by definition," the minister said during public debate at the Veteran Hub, a platform for cooperation of veterans' NGOs.
Read alsoUkraine's envoy to Italy says trial of National Guardsman Markiv result of Kremlin's "special operation"
"What I'm worried about is although we know that there will be a decision in his favor positive, Vitaliy will have to spend quite a long while in prison. It really hurts. And this is a targeted Russian operation. And [there were] people who supported this to intimidate all others," Klimkin said.
As UNIAN reported earlier, despite the presence of convincing evidence that Markiv could not have been involved in the mortar shelling, which is believed to have killed an Italian freelance photo reporter, Andrea Rocchelli, and his Russian interpreter Andrei Mironov in Donetsk region in May 2014, the jury in the court of Italy's Pavia sentenced the Ukrainian guardsman to 24 years in prison.
A decision on an appeal against the verdict could be taken next year, according to his lawyer Raffaele Della Valle, the Ukrainian media outlet Hromadske said. The court is yet to make public the motivational part of the verdict within 90 days, the lawyer said. The defense will be able to appeal after it sees the full text of the sentence.
The appeal is expected to be considered by the Court of Appeals in Milan, which will not hear witnesses, but only work with the materials of the case. Appeals can be heard from one to several months, so a ruling could be delivered in the spring of 2020.
Ukrainian President Volodymyr Zelensky addressed the Ministry of Foreign Affairs and the Prosecutor General's Office to immediately take up the issue of Markiv's return to Ukraine.