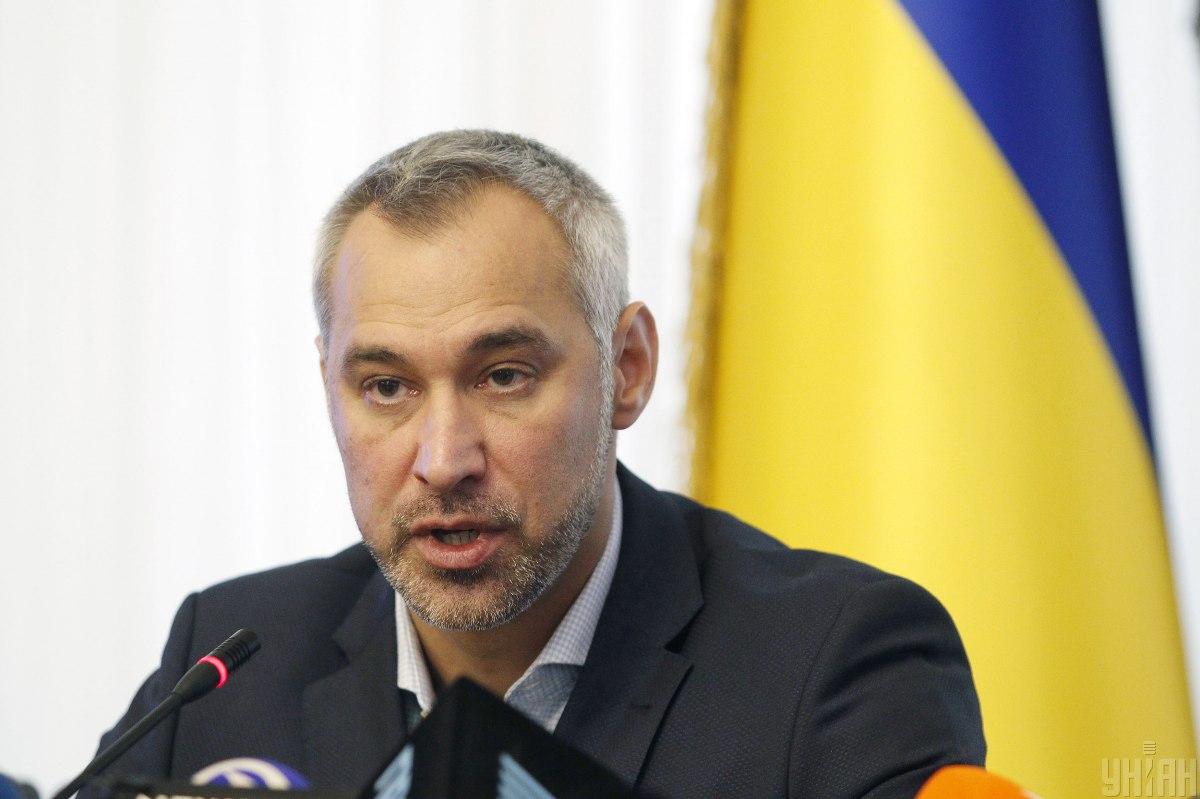 Riaboshapka comments on the so-called Burisma case / Photo from UNIAN
Ukrainian Prosecutor General Ruslan Riaboshapka says the Prosecutor General's Office (PGO) does not investigate any criminal case against Burisma, while its name appears in certain criminal proceedings.
"There is no Burisma case. It exists in the mind of the person who has invented it. There just may be some kind of criminal proceeding where the word 'Burisma' may appear. Maybe there are several such criminal proceedings," Riaboshapka told the Ukrainian media outlet lb.ua in an interview.
"After checks, we will calculate how many cases mention the word and in which context it is used. Then maybe I'll comment on something in more detail," he said.
The Prosecutor General also noted that neither the president nor representatives of the Office of the President had asked him to pay special attention to certain criminal cases – it's "neither Burisma, nor [ex-MP Serhiy] Pashynsky, nor [ex-deputy head of the National Security and Defense Council of Ukraine Oleh] Hladkovsky, nor anyone else."
Pashynsky is suspected of inflicting a severe bodily injury to a male victim on December 31, 2016.
Hladkovsky has recently been released on bail in a case opened on charges of abuse of office.
Read alsoUkraine's PGO chief on Handziuk murder: Prosecutors didn't want to probe case
UNIAN memo. Ukrainian authorities have been probing into money laundering in the amount of over US$33 million during the acquisition of a group of companies of Kherson oil transshipment, in which Wirelogic Technology AS, Digitex Organization LLP, and ex-Minister of Ecology, businessman Mykola Zlochevsky's Burisma Holdings Limited were involved. Hunter Biden, son of former U.S. Vice President Joe Biden, was a member of the latter's board.
On May 14, the then Prosecutor General, Yuriy Lutsenko, said that Ukraine was ready to transfer materials on Burisma to U.S. law enforcement agencies. According to him, the investigation had a printout of all Burisma payments, including to senior U.S. officials. Yet, Lutsenko emphasized, the foreigners who were involved in the management of Burisma had not violated Ukrainian legislation.
On September 24, after a whistleblower's complaint, the White House unprecedentedly published a redacted version of the memorandum of the July 25 telephone conversation between U.S. President Donald Trump and his Ukrainian counterpart Volodymyr Zelensky, which became the cause behind a formal impeachment inquiry into Trump. According to the memorandum, Trump repeatedly asked Zelensky to "look into" the situation regarding a probe into former U.S. Vice President Joe Biden's son in Ukraine.
The National Anti-corruption Bureau of Ukraine (NABU) said on September 27 its detectives were looking into the period of Burisma Holdings Limited's activity over possible abuse of office by Ecology Ministry officials before U.S. Vice President Joe Biden's son, Hunter Biden, joined the company's supervisory board.