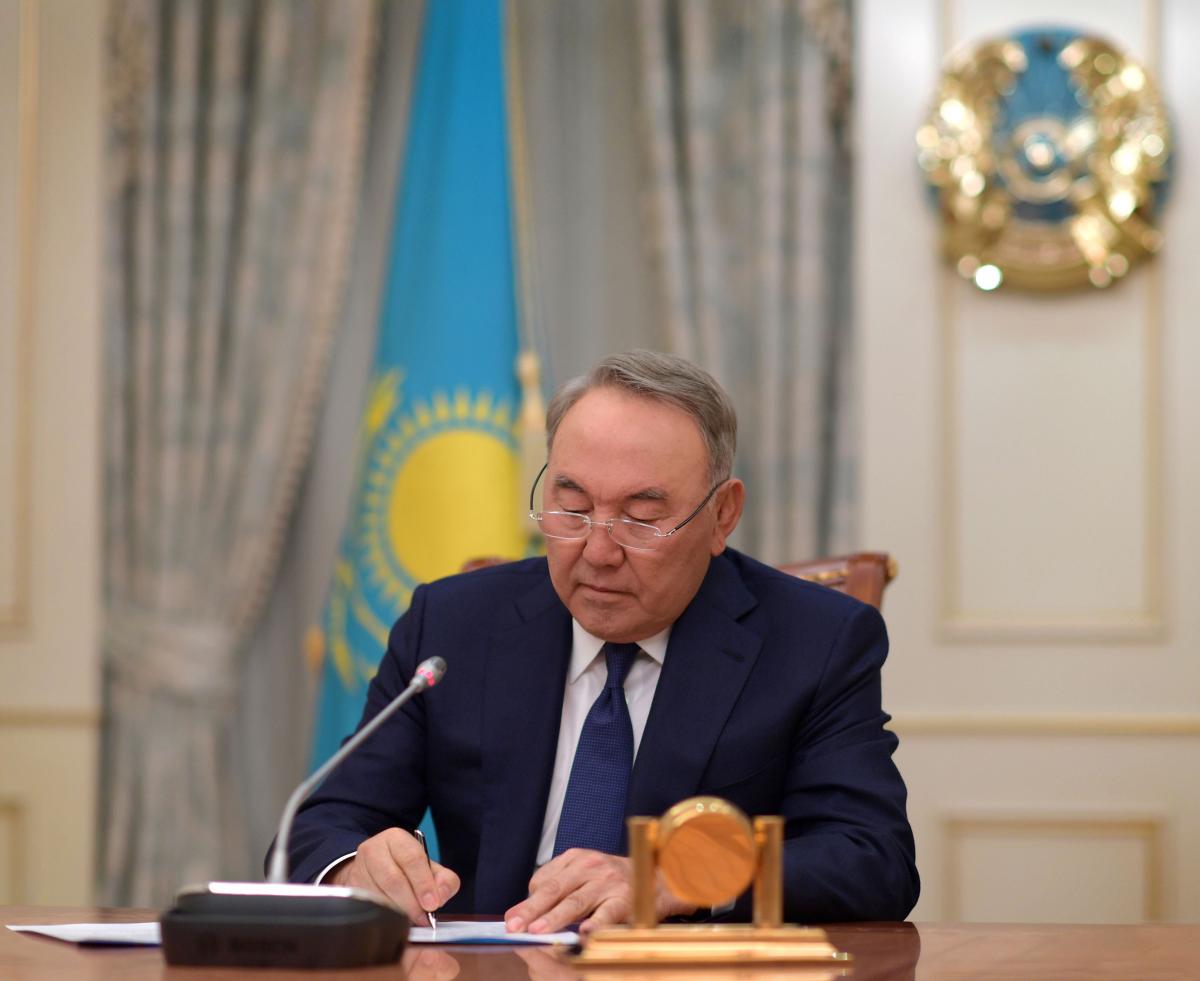 REUTERS
Iryna Vereshchuk, a Ukrainian MP (Servant of the People) and government envoy to parliament has commented on the proposal voiced by former President of Kazakhstan Nursultan Nazarbayev to arrange a one-on-one summit between Russian President Vladimir Putin and his Ukrainian counterpart Volodymyr Zelensky.
"I know that Nursultan Nazarbayev has many times, including to Petro Poroshenko, proposed Kazakhstan as a likely platform for changing the 'Normandy format,' and later – the Minsk negotiation format," she told journalists on parliament sidelines Tuesday, according to an UNIAN correspondent.
Read alsoKazakh ex-president seeks to set up Putin-Zelensky summit
Vereshchuk says Nazarbayev has many times sougth to "get engaged" in the negotiation process on Donbas settlement, realizing his "weight" and given his "contacts" with Putin and former leaders of Ukraine, including Petro Poroshenko, and now – with Volodymyr Zelensky."
"Mr. Nazarbayev says that Mr. Zelensky doesn't rule out this possibility of and, in principle, agrees to this, but I haven't heard from Mr. Zelensky any comments on the issue. But, nevertheless, I understand that Mr. Nazarbayev could well set up such a meeting, but so far its goal is unclear. If the goal is only to change the location, the country where the sides meet, then [the meeting] is definitely unnecessary," she said, adding that it would be feasible if the objective was to actually resolve the issue on merits.
At the same time, recalling Monday's talks between Vladimir Putin and Angela Merkel where the issue of special status of Donbas came up, Vereshchuk said: "I think if the goal is to discuss 'special status' in the Normandy or any other format, we see that there's no sense to meet."
As UNIAN reported earlier, Kazakhstan's former president, Nursultan Nazarbayev says he is trying to arrange in his country's territory a one-on-one meeting between Vladimir Putin and Volodymyr Zelensky.
Ukrainian Foreign Minister Vadym Prystaiko earlier said Ukraine had never agreed with Russia on securing in the Constitution any "special status" for Donbas.