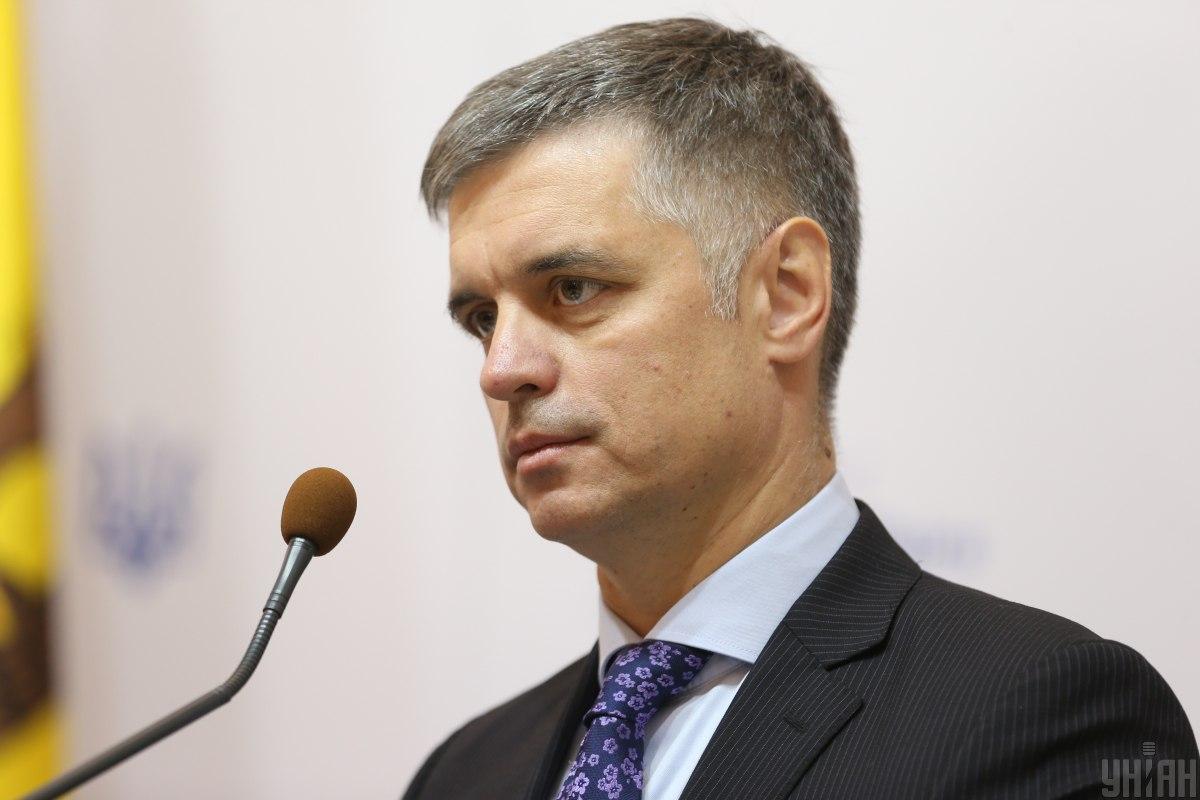 Foreign Minister Vadym Prystaiko / Photo from UNIAN
Foreign Minister of Ukraine Vadym Prystaiko says it was close cooperation by the international community that helped reveal truth about the PS752 crash near Tehran Airport.
"Close cooperation by the international community has helped to reveal the truth of what happened to flight PS752 in Iran. Ukrainian experts on the ground have also played a key role to determine the real causes and their work continues," Vadym Prystaiko wrote on Twitter.
Read alsoBloomberg: Iran admits it shot down Boeing jet, reversing denials
"I'm in full contact with foreign ministers of partner countries. To help states that have lost their citizens in this terrible tragedy, we are already meeting with representatives of embassies," Prystaiko wrote in a separate tweet.
As UNIAN reported, today, January 11, Iranian President Hassan Rouhani officially admitted that the Ukrainian airliner was shot down by accident as a result of a "human error."
President of Ukraine Volodymyr Zelensky said that Kyiv insisted on an official apology from Iran, a transparent investigation, the return of the bodies, and compensation payment.
UNIAN memo: Kyiv-bound UIA flight PS752 crashed shortly after takeoff from Tehran's Imam Khomeini International Airport in the early hours of Wednesday, January 8.
It was carrying 167 passengers and nine crew members on board. Two passengers and the crew members were Ukrainians. There were also 82 citizens of Iran, 63 citizens of Canada, 10 citizens of Sweden, four citizens of Afghanistan, three citizens of Germany and the United Kingdom each. There were no survivors.