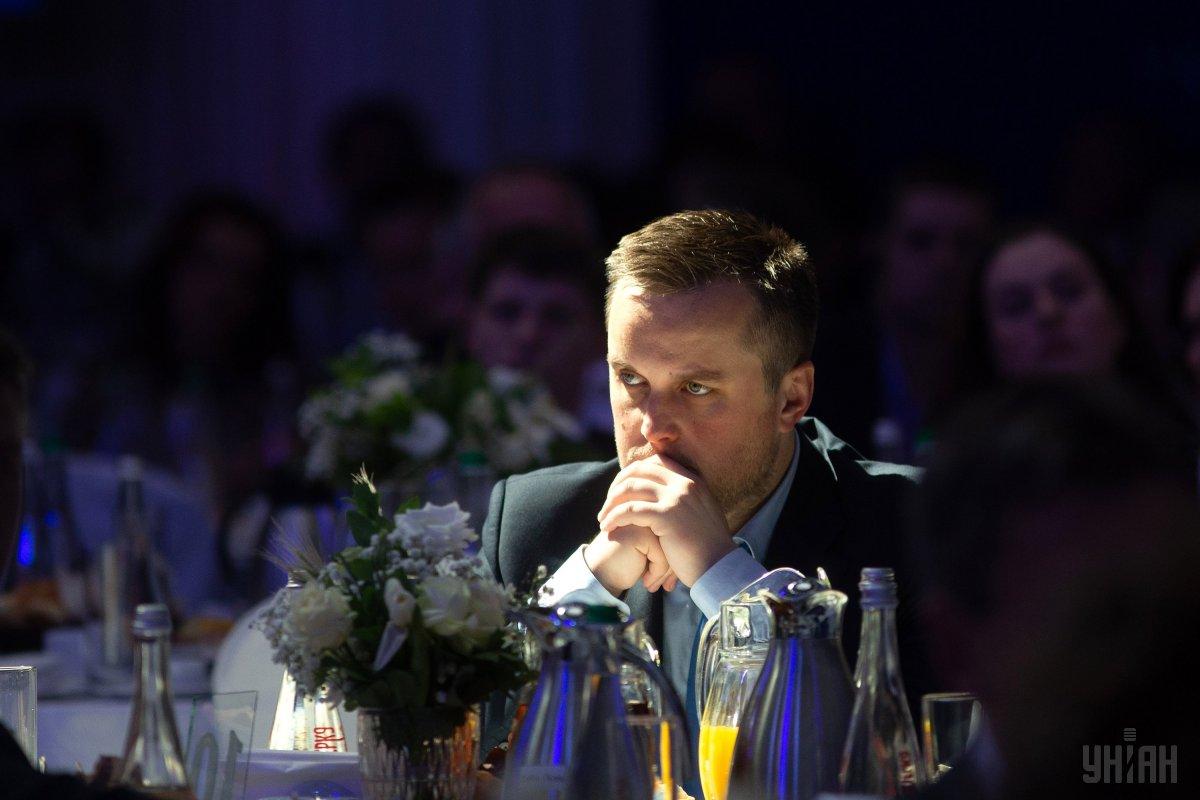 Nazar Kholodnytsky / Photo from UNIAN
Head of the Specialized Prosecutor's Office of Ukraine Nazar Kholodnytsky has played down to a joke his response to a question about his possible involvement in the alleged surveillance of Marie Yovanovitch at the time when she held a top post at the U.S. embassy in Ukraine.
"I wasn't following Yovanovitch, that's for sure," Kholodnytsky said, laughing, that's according to NV.
The official was also asked to comment on his name being mentioned in communications between Rudy Giuliani's associate Lev Parnas and the then-Prosecutor General of Ukraine Yuriy Lutsenko.
"And Nazar is waiting. I explained everything. He's ready to tell you about the bias," Lutsenko wrote Parnas as public has learned after Giuliani's aide handed his electronic communications, including with Ukrainian officials, to U.S. investigators probing his case.
The head of the SAPO noted that the bit concerned his "general" interview with The Hill about corruption and developments in Ukraine, which "for some reason never worked out".
Also, the official clarified that he didn't know whether it was about Marie Yovanovitch, claiming he does not remember the "specifics of wording."
Read also"I don't trust any word he is now saying": FM Prystaiko on Giuliani associate's statements on Ukraine
As UNIAN reported earlier, the National Police of Ukraine launched criminal proceedings after the U.S. House Intelligence Committee published documents claiming that during her service in Ukraine, U.S. Ambassador Marie Yovanovitch could be under illegal surveillance, while her electronic gadgets could be penetrated by certain individuals upon requests of U.S. citizens.
U.S. Secretary of State Mike Pompeo said that the Department of State would do everything necessary to find out whether there was a threat in Ukraine to former U.S. Ambassador Marie Yovanovitch.
U.S. State Department investigators this week interviewed hundreds of diplomats and employees at the U.S. embassy in Ukraine as part of an investigation into the alleged surveillance of former ambassador Marie Yovanovitch by associates of Rudy Giuliani, two U.S. officials with knowledge of the investigation told BuzzFeed News.