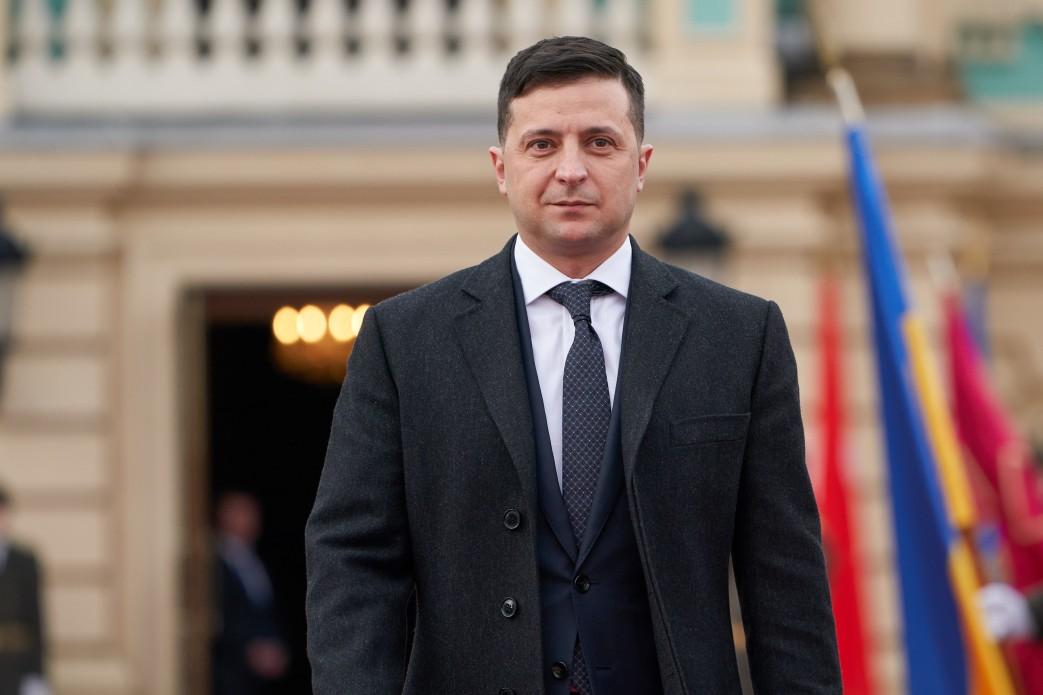 president.gov.ua
Ukrainian President Volodymyr Zelensky has commented on yesterday's skirmishes in the town of Novi Sanzhary of Poltava region where people took to the streets to protest the arrival of Ukrainian citizens evacuated from China's Wuhan to a local medical facility for a 14-day quarantine.
Read alsoZelensky's spokeswoman tells how president reacted to protests over Wuhan evacuees
"First of all, as president, I'd like to greet all Ukrainians who returned home from the Chinese city of Wuhan yesterday. I am sure, we all wish them good health and believe they will be home with their friends and relatives in the coming weeks," Zelensky said at a ceremony to award grants of the Ukrainian Startup Fund, according to an UNIAN correspondent.
"We constantly say that Ukraine is Europe. Yesterday, I'll tell you frankly, in some episodes it seemed that we are like Europe in the Middle Ages, unfortunately. Let's not forget that we are all human beings, not... I don't want to pick the wrong word now," the president said.
Zelensky also said he believes that in the near future, Ukrainians will have "a very important and necessary start-up for Ukraine and the whole world, which will teach some citizens humanity, respect, unity and... critical thinking."
As UNIAN reported, a chartered flight PQ 7302 carrying Ukrainian citizens and foreigners evacuated from China's Wuhan, the epicenter of coronavirus outbreak, landed in Kharkiv Airport on February 20. Then the evacuees were taken to the National Guard's medical center in Novi Sanzhary.
Ukraine's Health Ministry reported there were 45 Ukrainians, 27 foreigners and crew members, including three doctors, on board the plane.
They all were placed under 14-day observation with a strict regime of sanitary-epidemiological control and safety.
Yesterday, residents of Novi Sanzhary were blocking roads leading to the facility, protesting the arrival of evacuees from China in fear that they could potentially bring along the coronavirus into the area.
Twenty-four people were detained amid riots. On February 21, the police released 23 people, one man remains in custody.
Meanwhile, spokesperson for the Main Directorate of the National Police in Poltava region Yuriy Sulaiev said 16 out of 24 detainees, who had radicalized protests in Novi Sanzhary and were hurling stones at the buses carrying Wuhan evacuees to a local medical facility, for a 14-day quarantine, turned out to be residents of other areas and could not represent the local population.