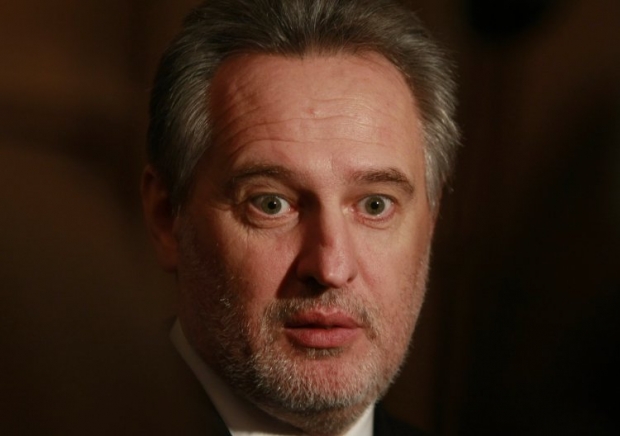 Ukrainian gas tycoon Dmytro Firtash is now dodging U.S. justice in Austria / Photo from UNIAN
"As of today, the process is under way, and 86 facilities have already been seized. Another 35 assets, as well as 133 plots of land belonging to the companies of Firtash and [Opposition Bloc MP Serhiy] Liovochkin, are in the pipeline. We will fully secure the interests of Ukraine this way – and will seize and sell the assets if Firtash & Co doesn't return the stolen money to the country and isn't brought to justice correspondingly," Avakov wrote.
"I don't care about your conniption on INTER TV Channel [it is part of U.A. Inter Media Group owned by Firtash]. I'm a hard nut; I'll put the squeeze on them! So, be so kind as to return the money to the country!" he wrote.
As UNIAN reported earlier, Ukrainian Prime Minister Arseniy Yatseniuk announced on April 29 that the Cabinet of Ministers had filed a claim in a court, demanding that 500 million cubic meters of natural gas worth UAH 4.3 billion owned by Ostchem be seized on the basis of an investigation conducted by the Prosecutor General's Office into collusion between Ostchem's representatives and top managers of national NJSC Naftogaz of Ukraine, which resulted in the large-scale embezzlement of state funds.
Currently, Firtash, the chairman of Group DF, is in Vienna, where he was arrested in March 2014 at the request of the Federal Bureau of Investigation. U.S. law enforcement officers suspect that Firtash tried to get permission to titanium mining in India by offering bribes totaling $18.5 million.
On April 30 this year, a court in Vienna refused to extradite the Ukrainian oligarch to the United States.
К ВЕЧЕРУ ПЯТНИЦЫ.1. В РАЗВИТИЕ ТЕМЫ О "ТОРНАДО"По ходу того как продвигается наше служебное расследование, все очевид...

Posted by Arsen Avakov on 26 Июнь 2015 г.