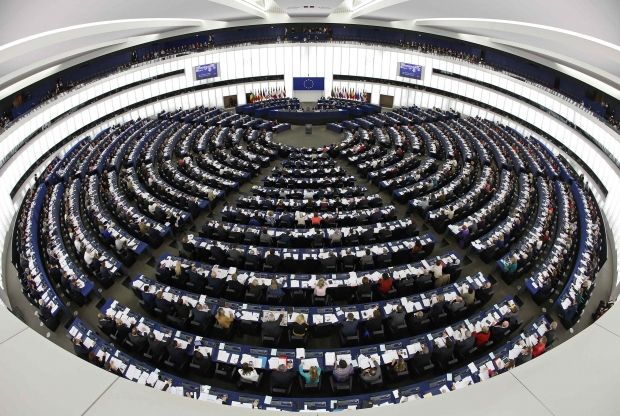 REUTERS
Poroshenko thanked Charnetsky for his personal efforts in support of Ukraine on its path of reform and countering Russian aggression. The head of state stressed the importance of maintaining the unity and solidarity of Europe regarding Ukraine and praised the Charnetsky's contribution to the adoption of resolutions of the European Parliament, in particular, on Crimea's annexation, Russian aggression in eastern Ukraine, and demands of the release of Nadia Savchenko from a Russian prison.
"The opening of the first ever office of the deputy of the European Parliament in Kyiv testifies your sincere support and solidarity with Ukraine," said Poroshenko.
The President expressed hope that, after the presidential elections in Poland Charnetsky's experience will help further improve relations between the two countries, strengthen the position of Poland as an advocate of Ukraine's integration in the EU, and will also help the introduction of a visa-free regime for Ukrainian citizens.
Czarnecki confirmed the readiness of the European Parliament to support Ukraine on the issue of EU's introduction of visa-free regime with Ukraine in 2016, which will serve as a powerful impetus to the country's modernization and reforms.
The president of Ukraine and the vice-president of the European Parliament discussed the situation in Donbas, and the progress of the Minsk agreements. Charnetsky praised Ukraine's efforts in ensuring the implementation of the peace plan, including on the part of the constitutional reform.
Charnetsky stressed that the West trusts Poroshenko. "For the West's relations with Ukraine and Poland's [relations] with Ukraine, you are the most significant partner," he said.
Vice-President of the European Parliament noted that the Mukacheve incident harms Ukraine's image, as it has been used by Russian propaganda against Ukraine. He also mentioned the growing activity of pro-Russian lobbyists in the European Union.